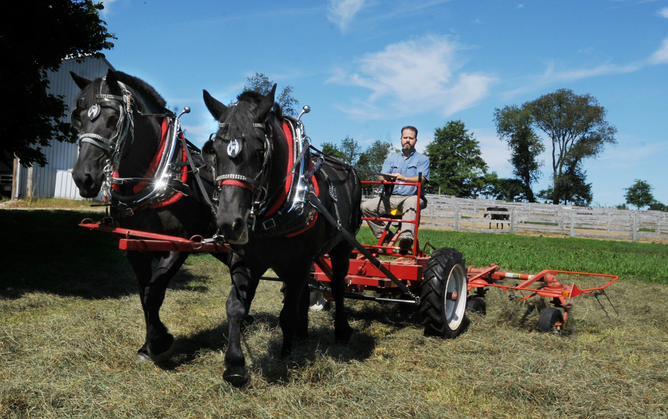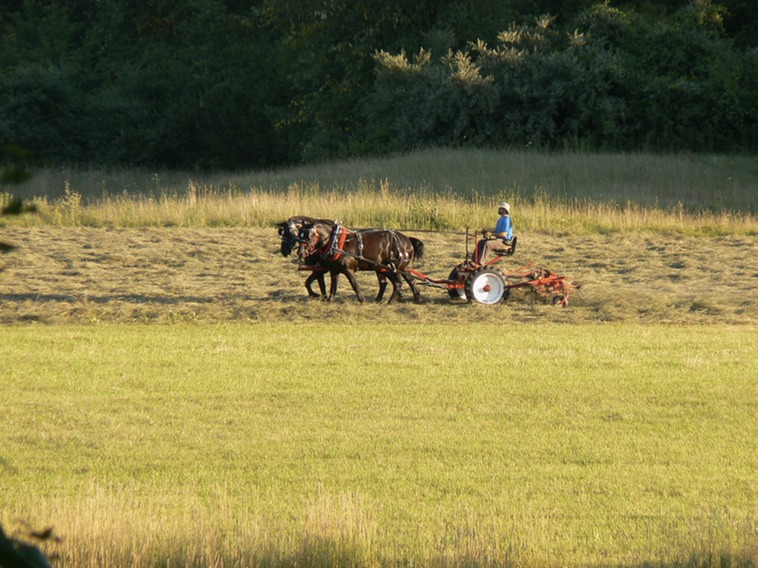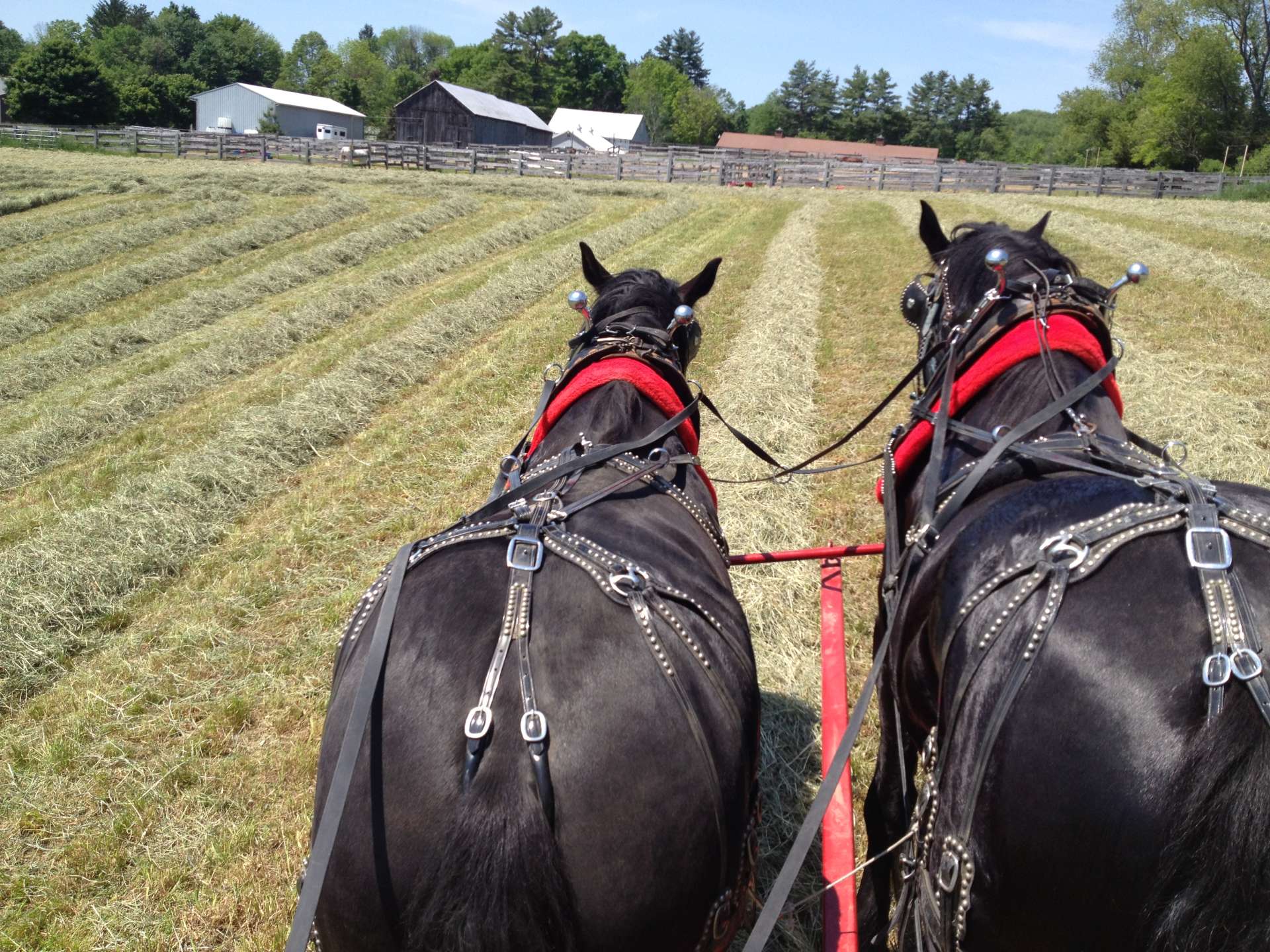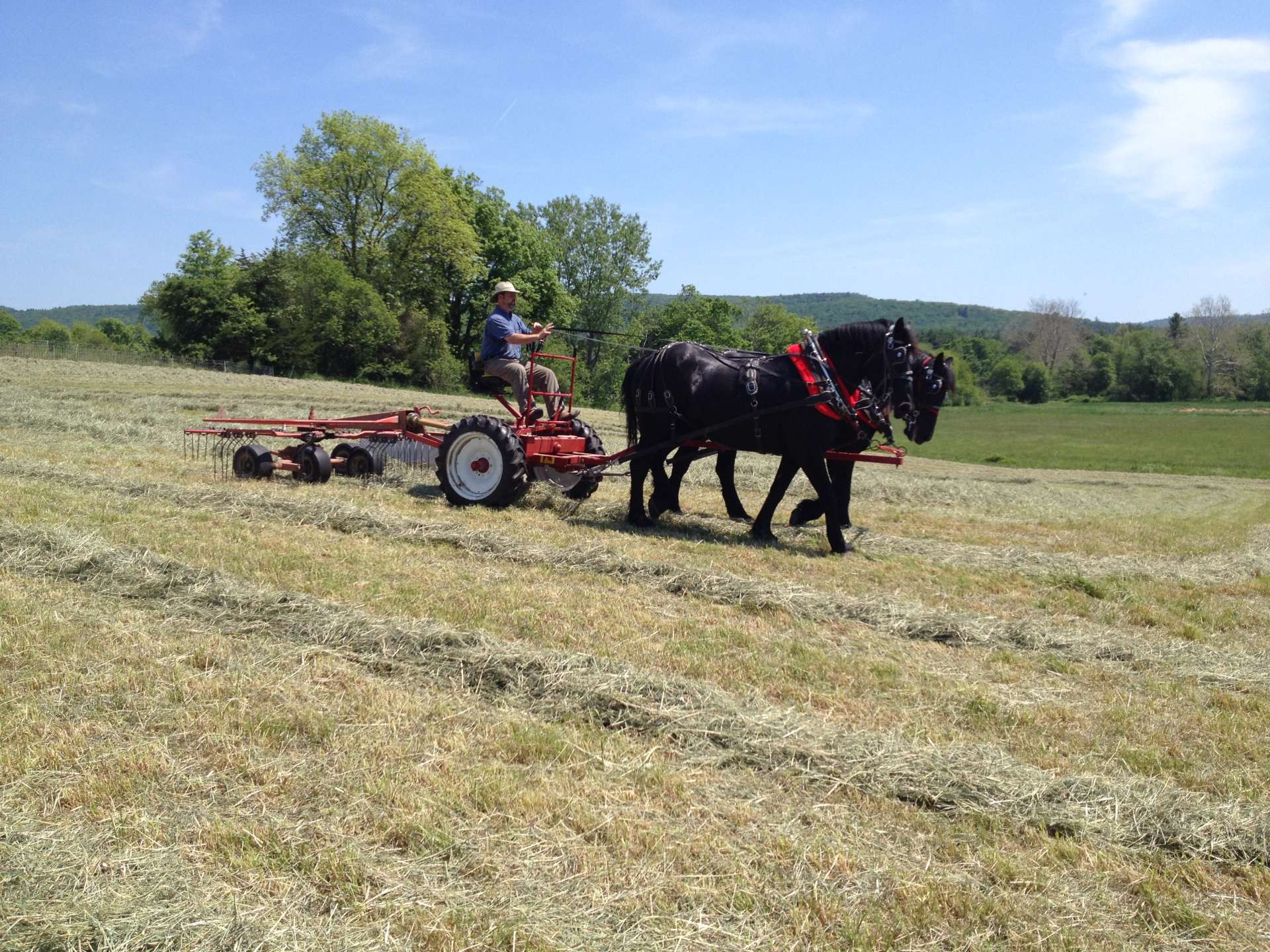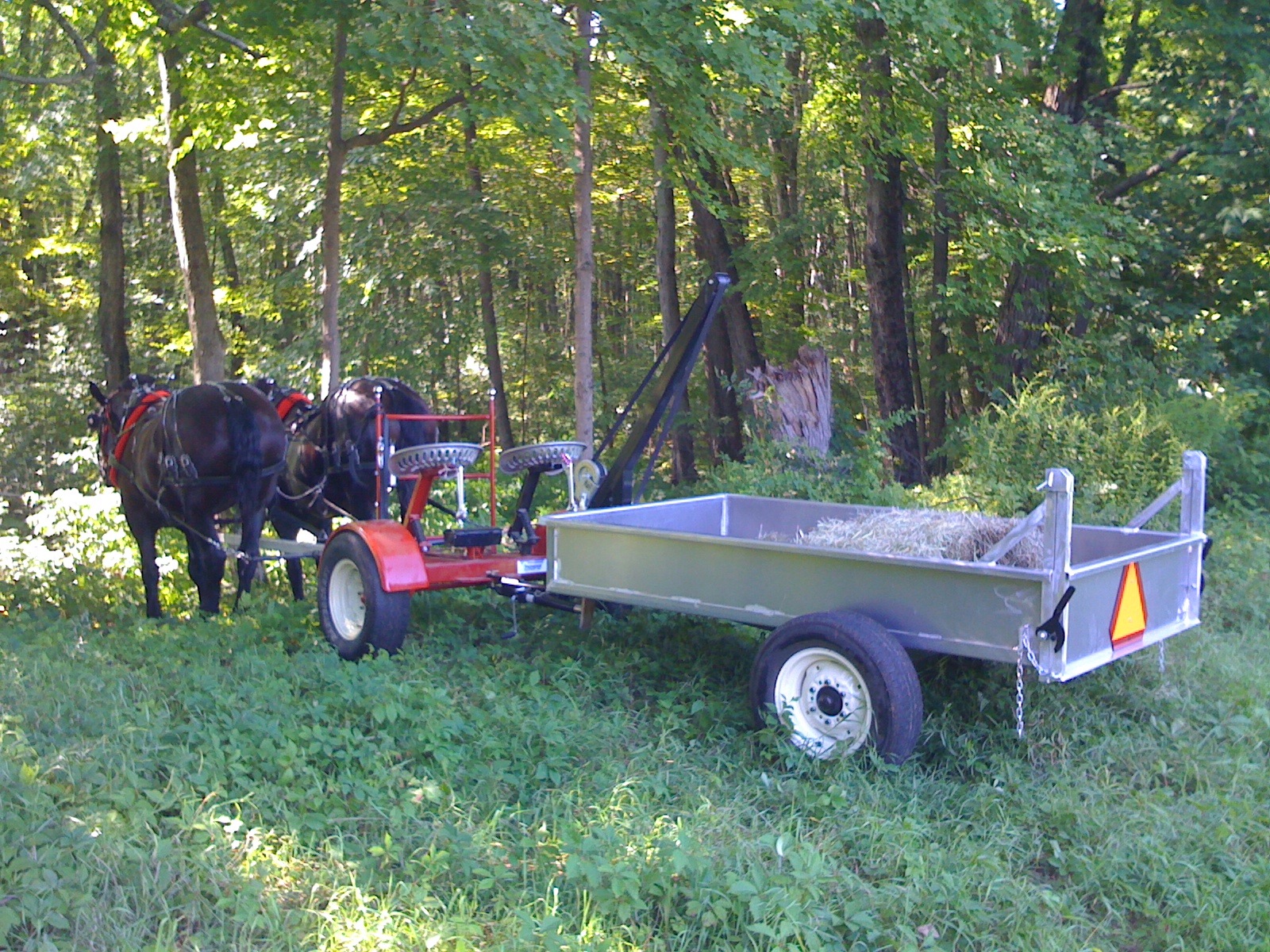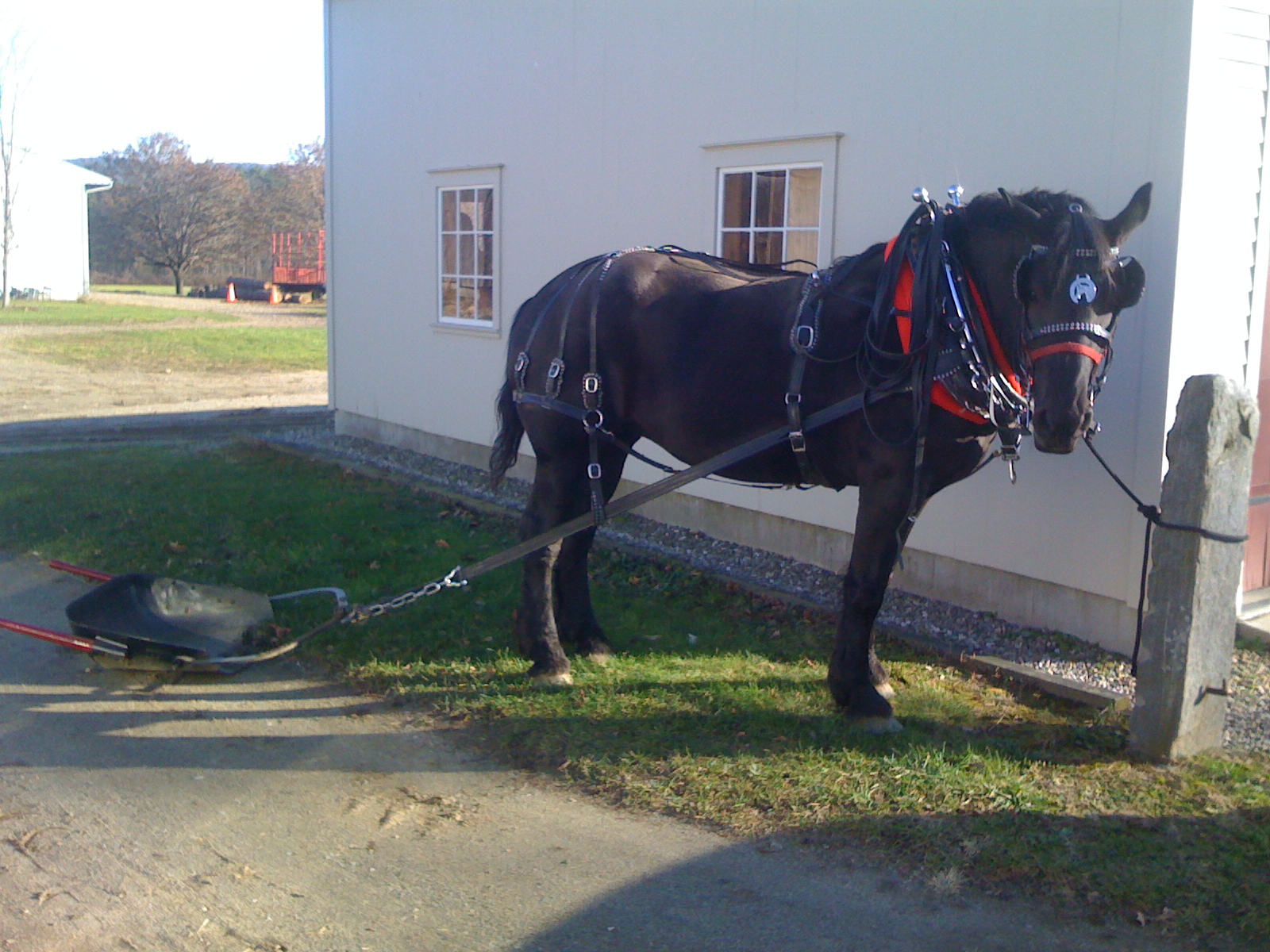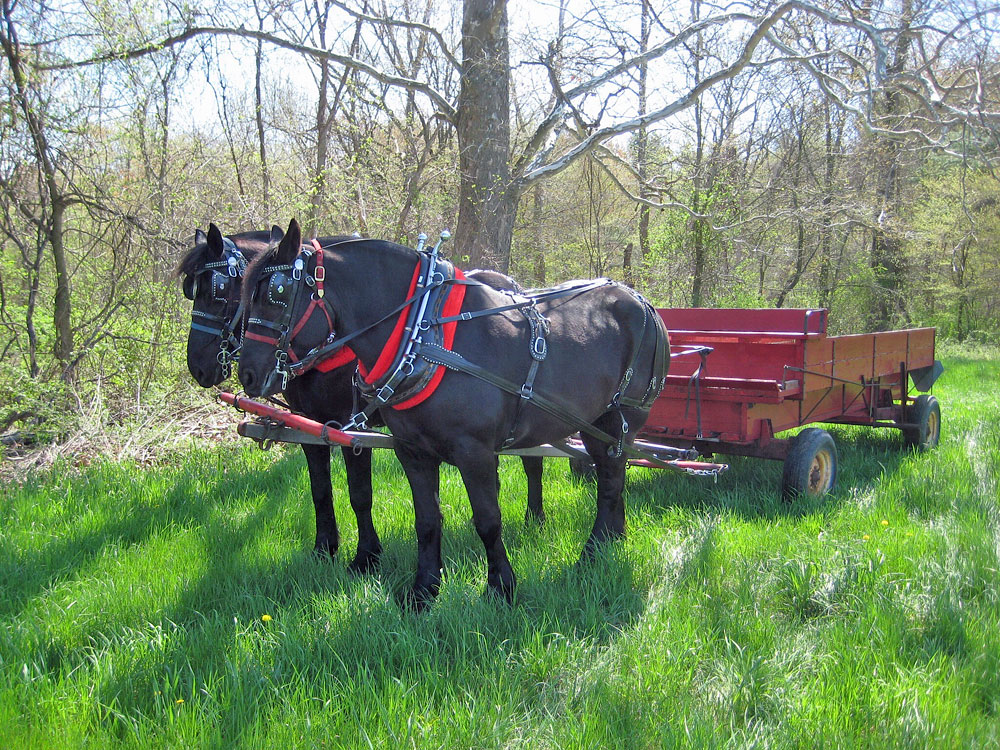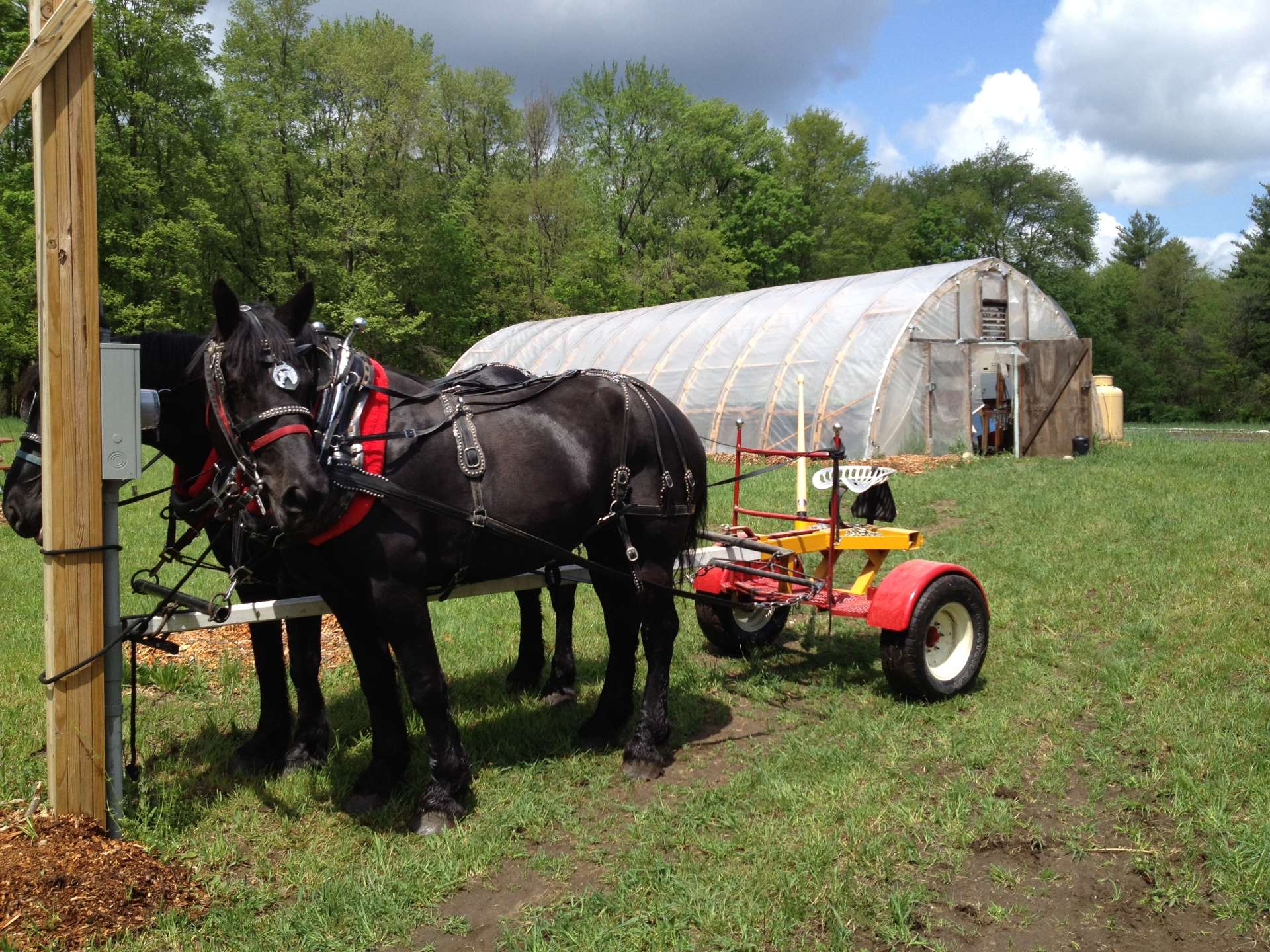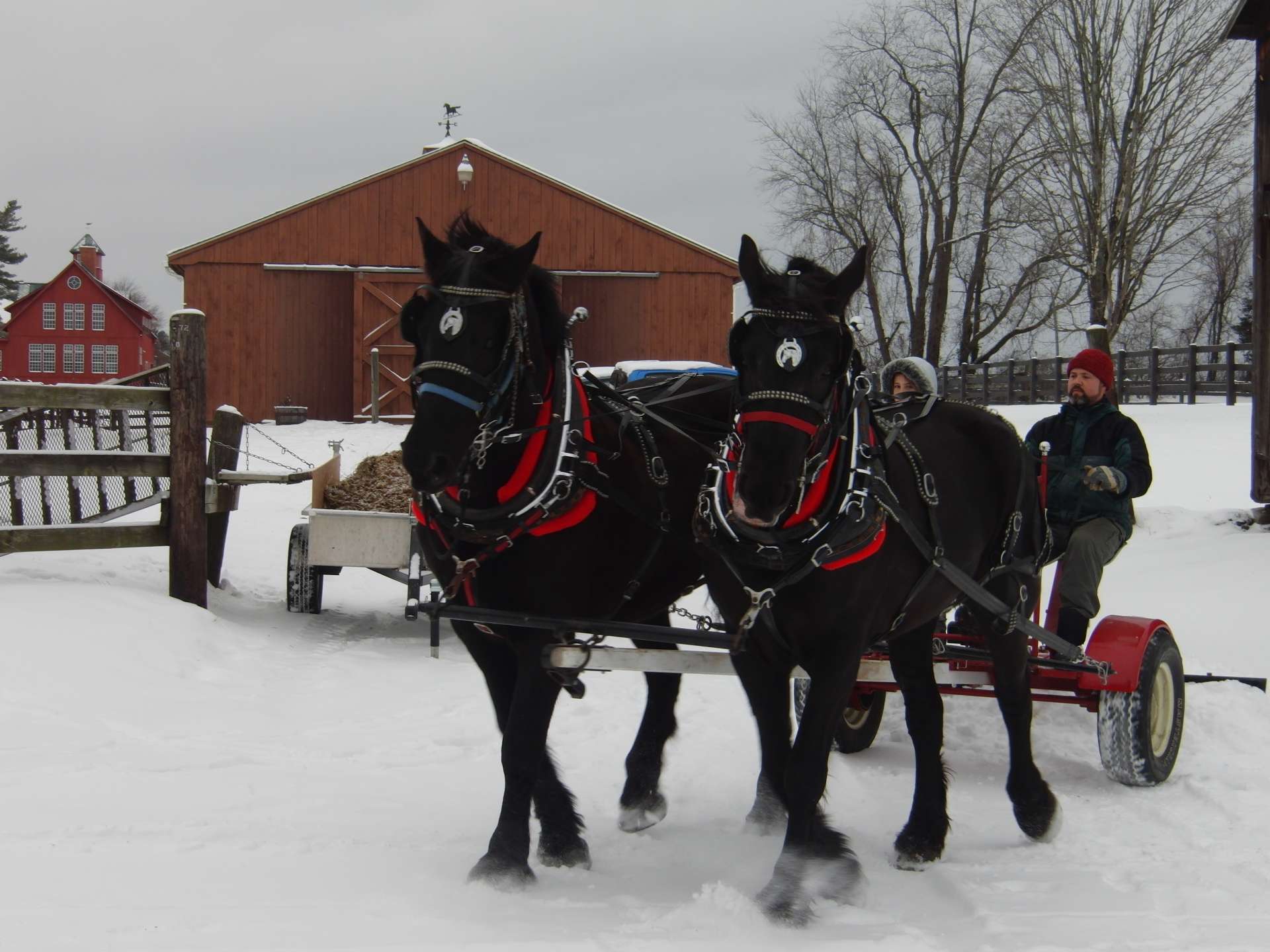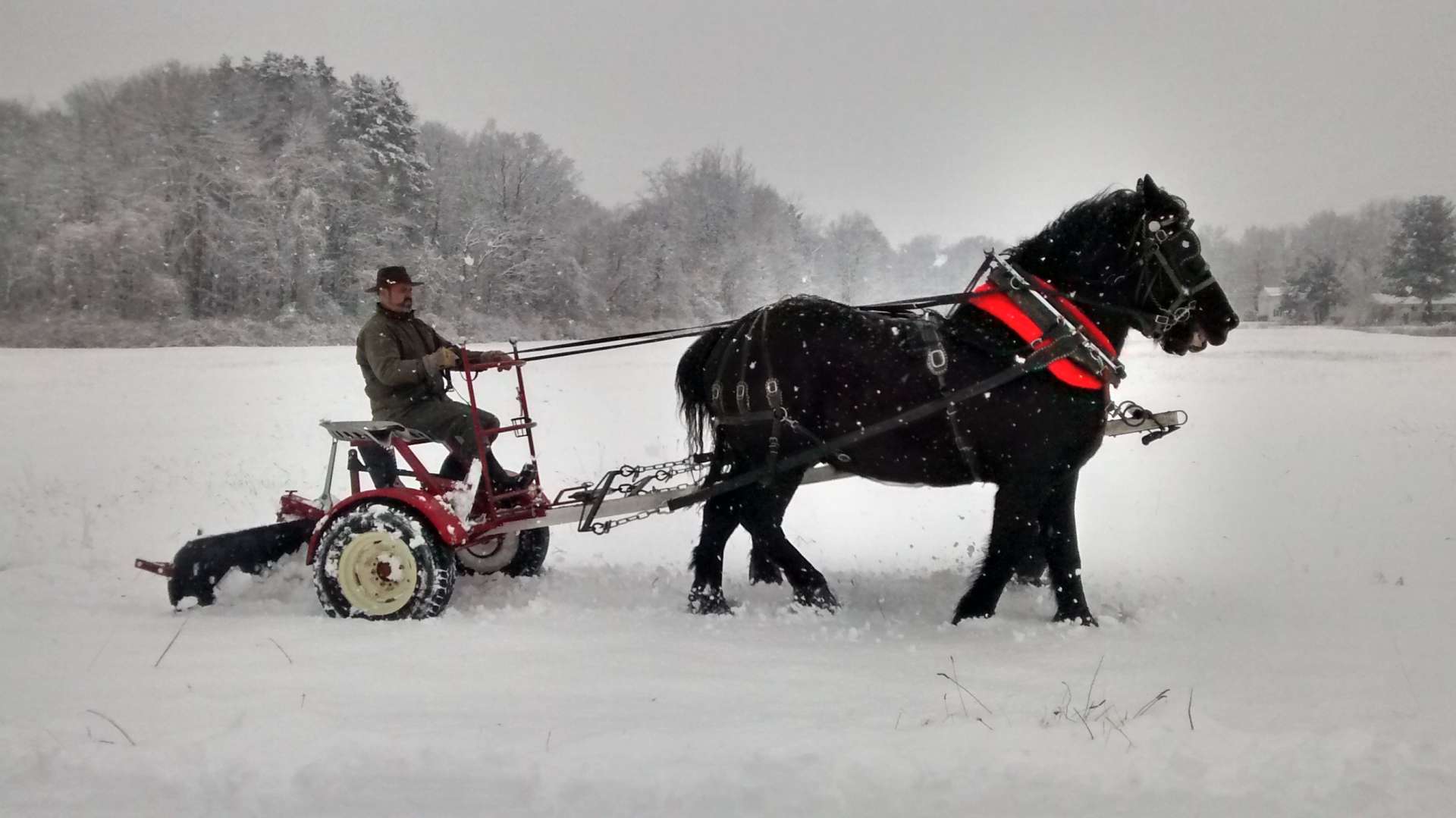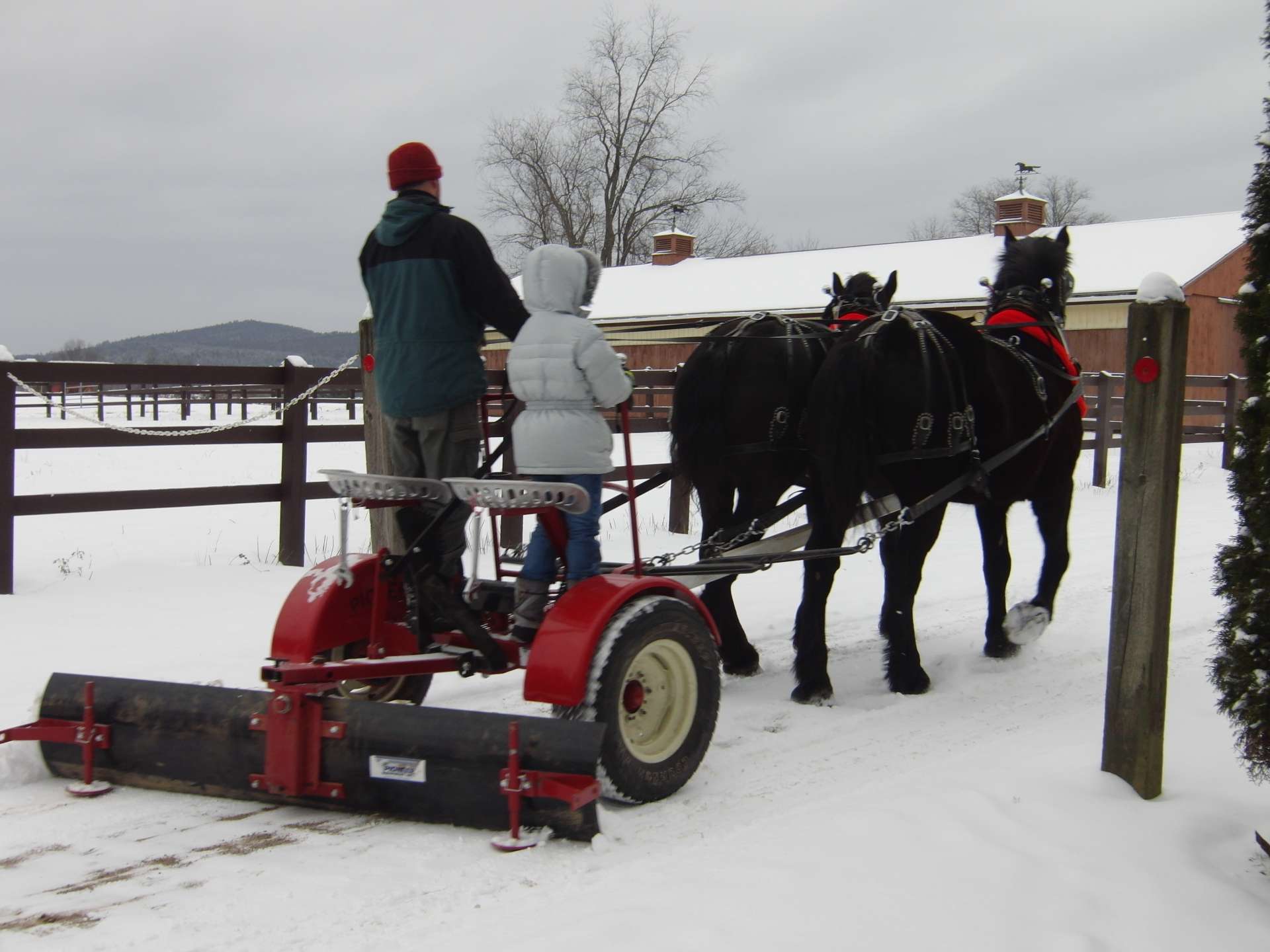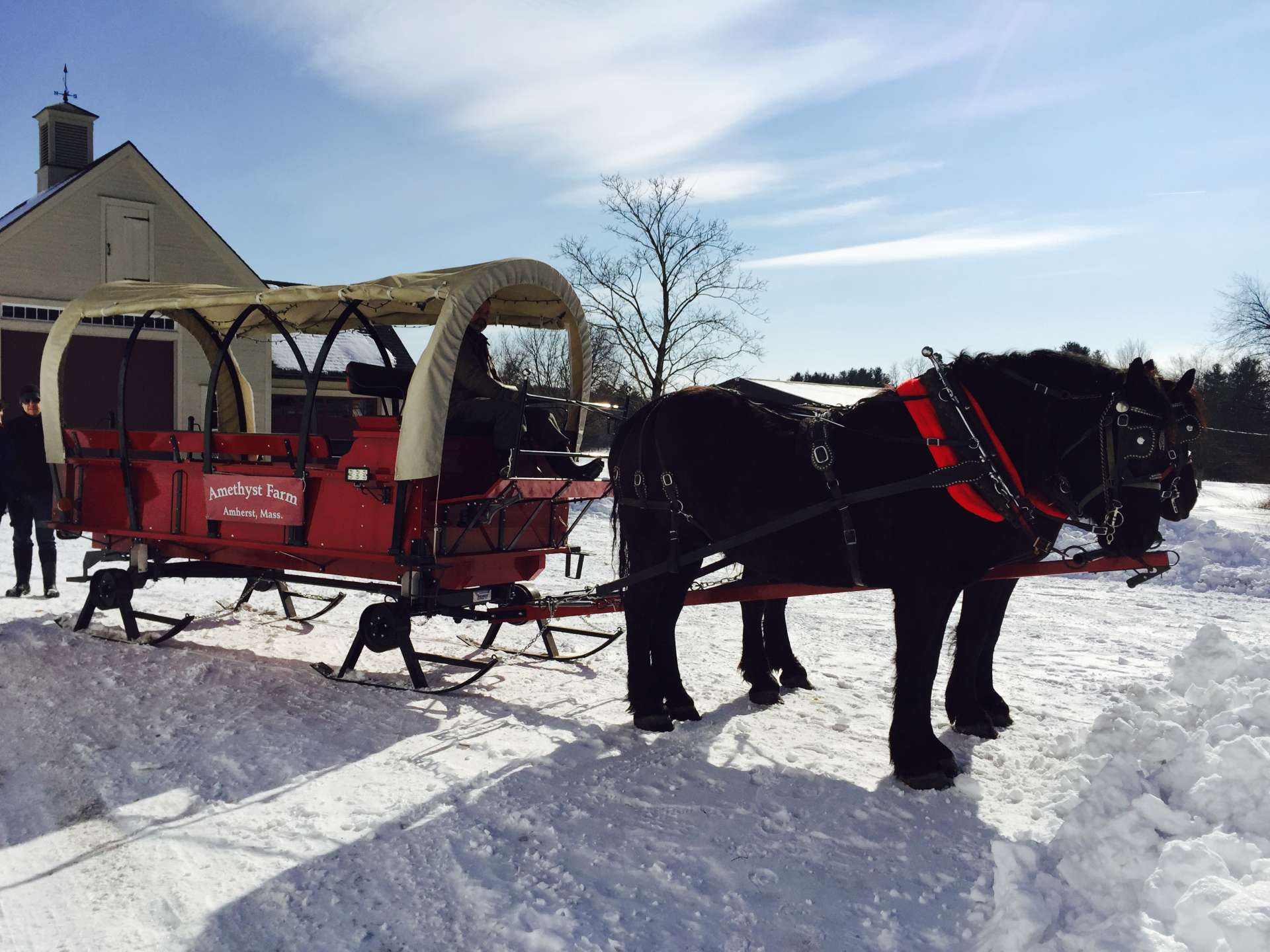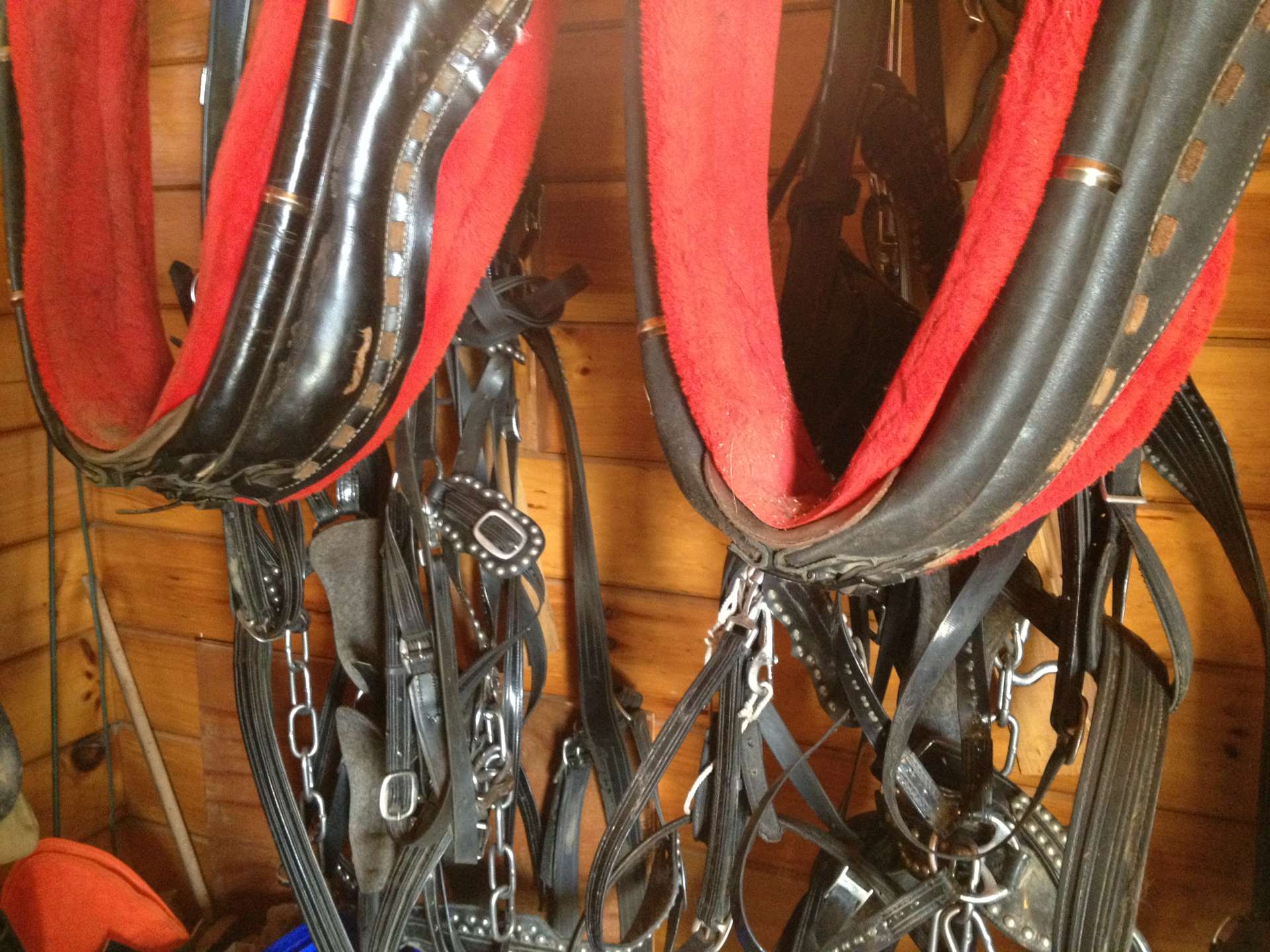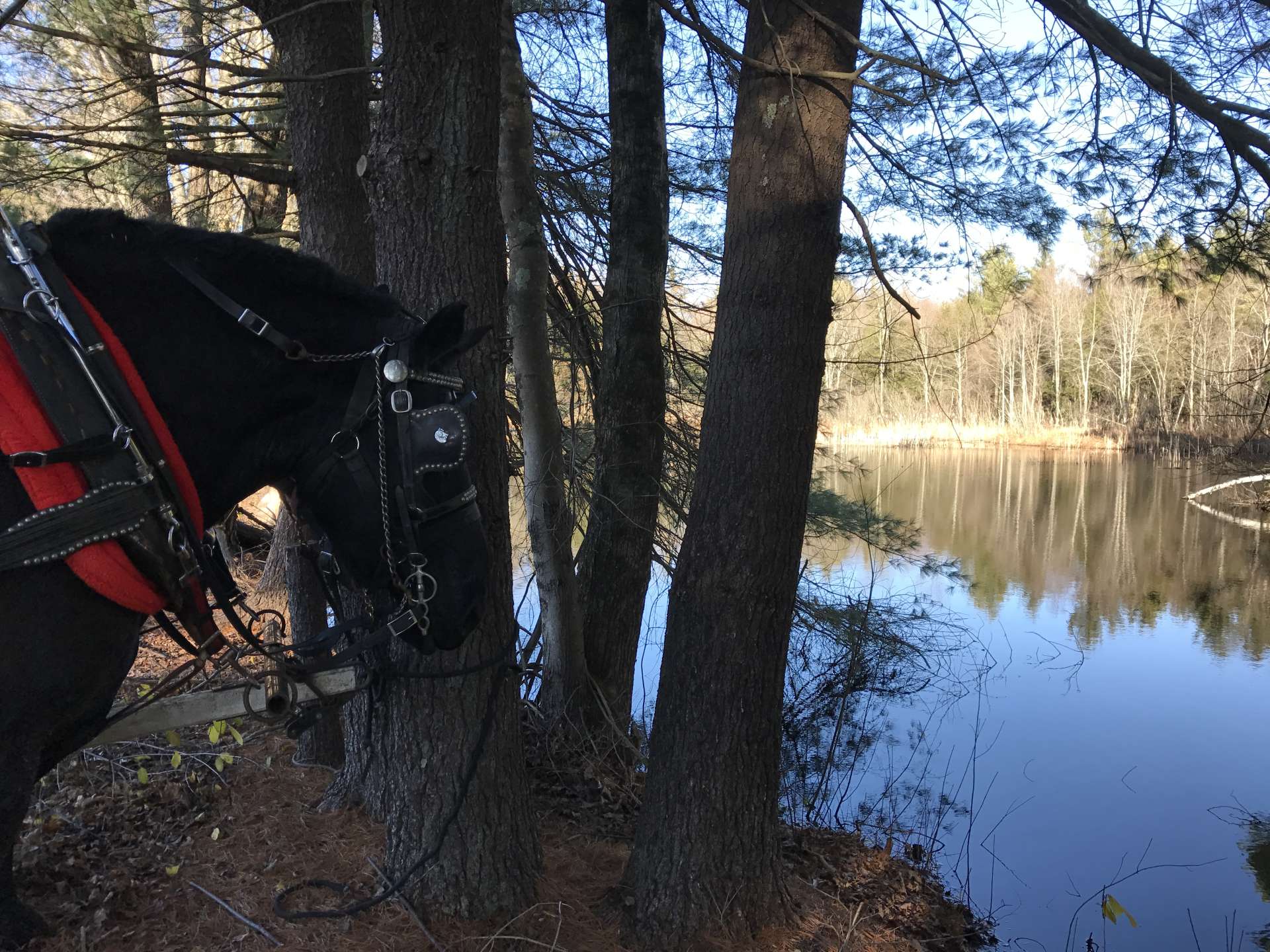 Draft Horse - Hay Farming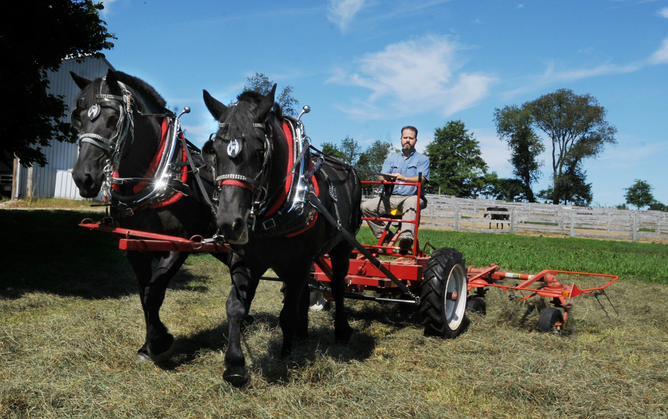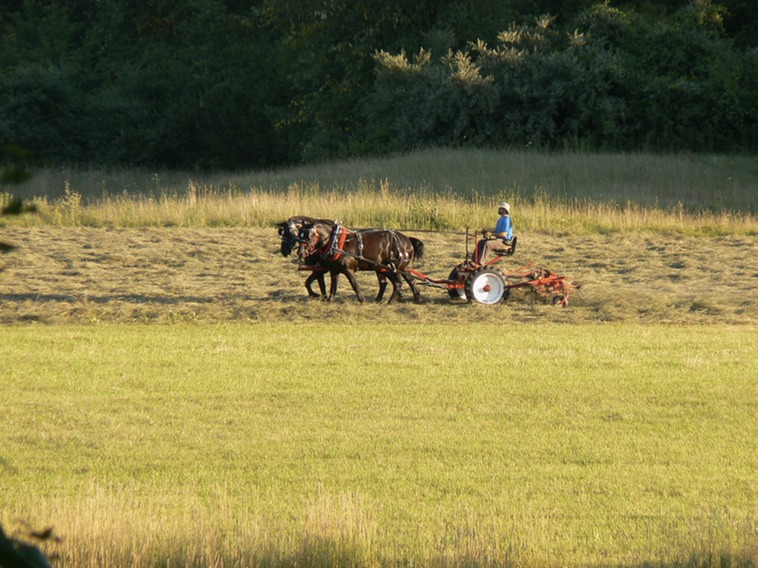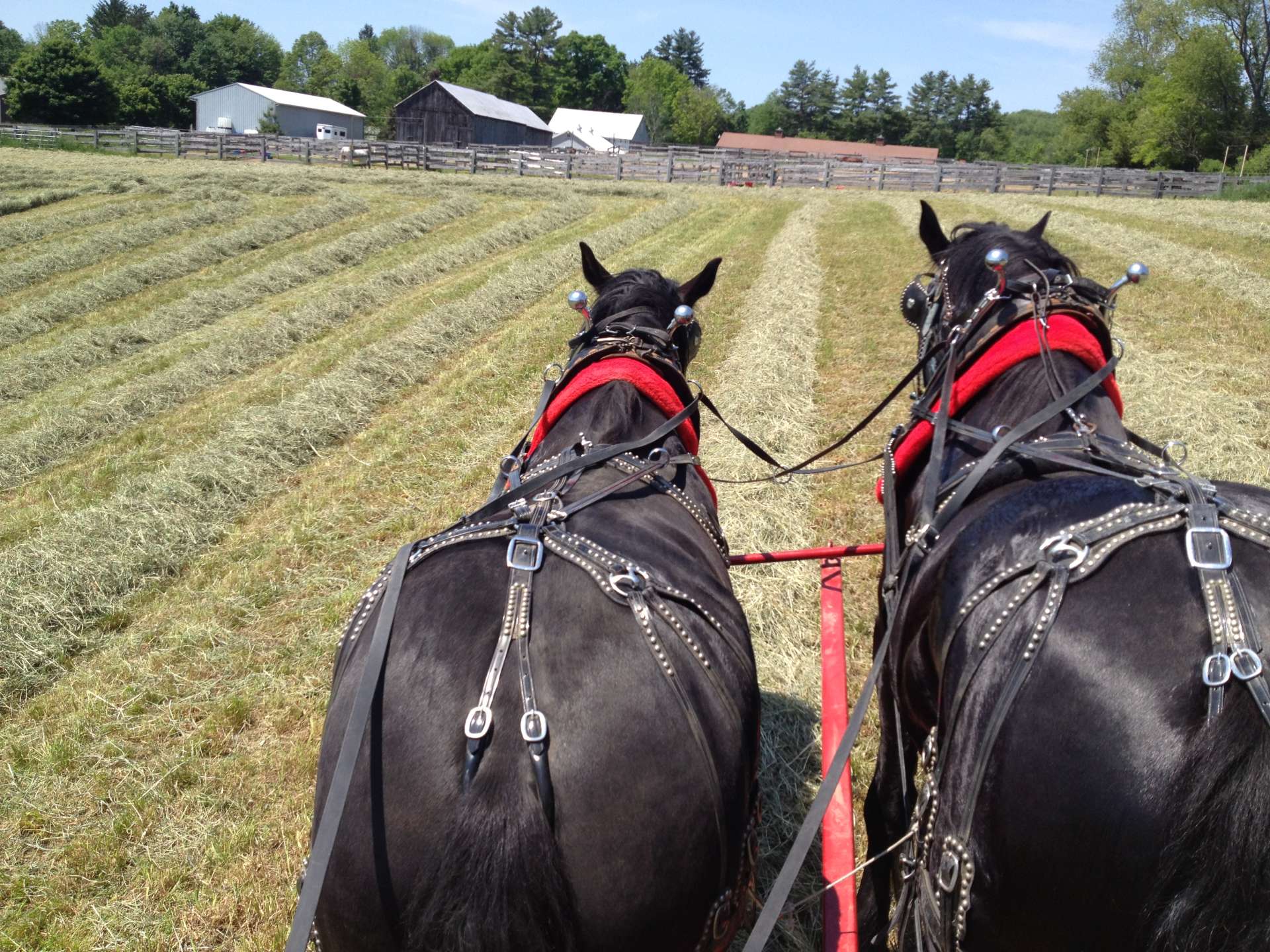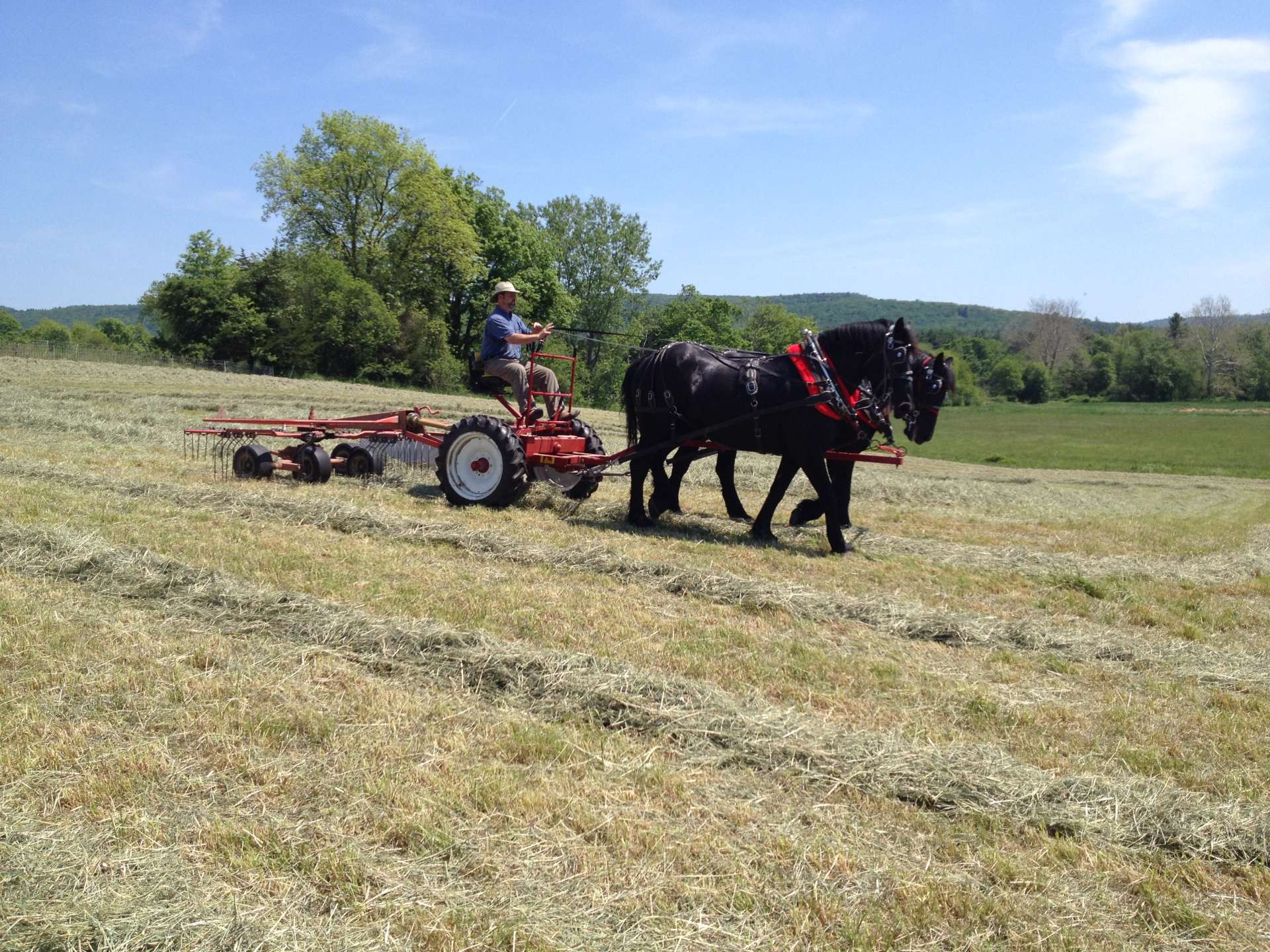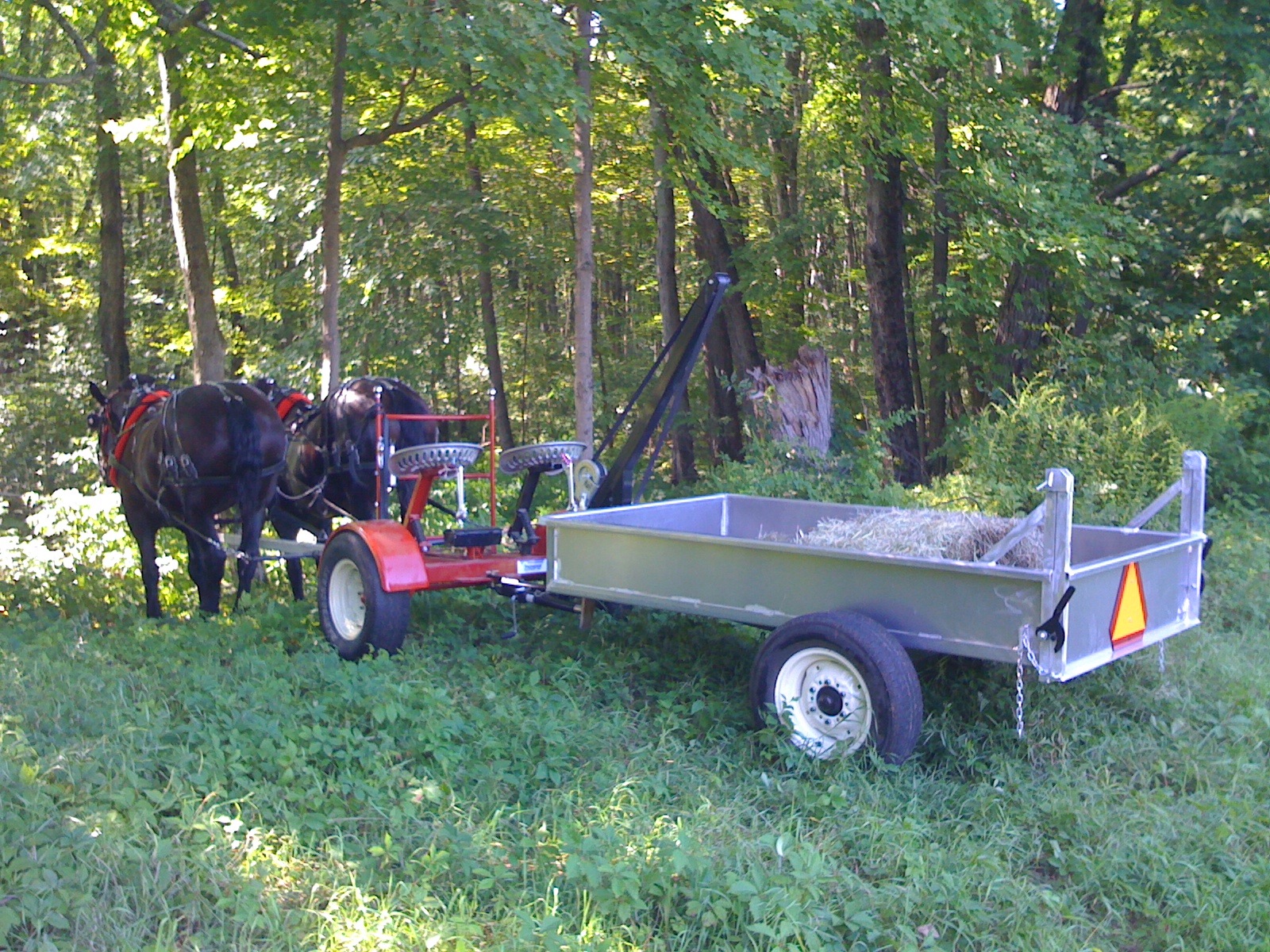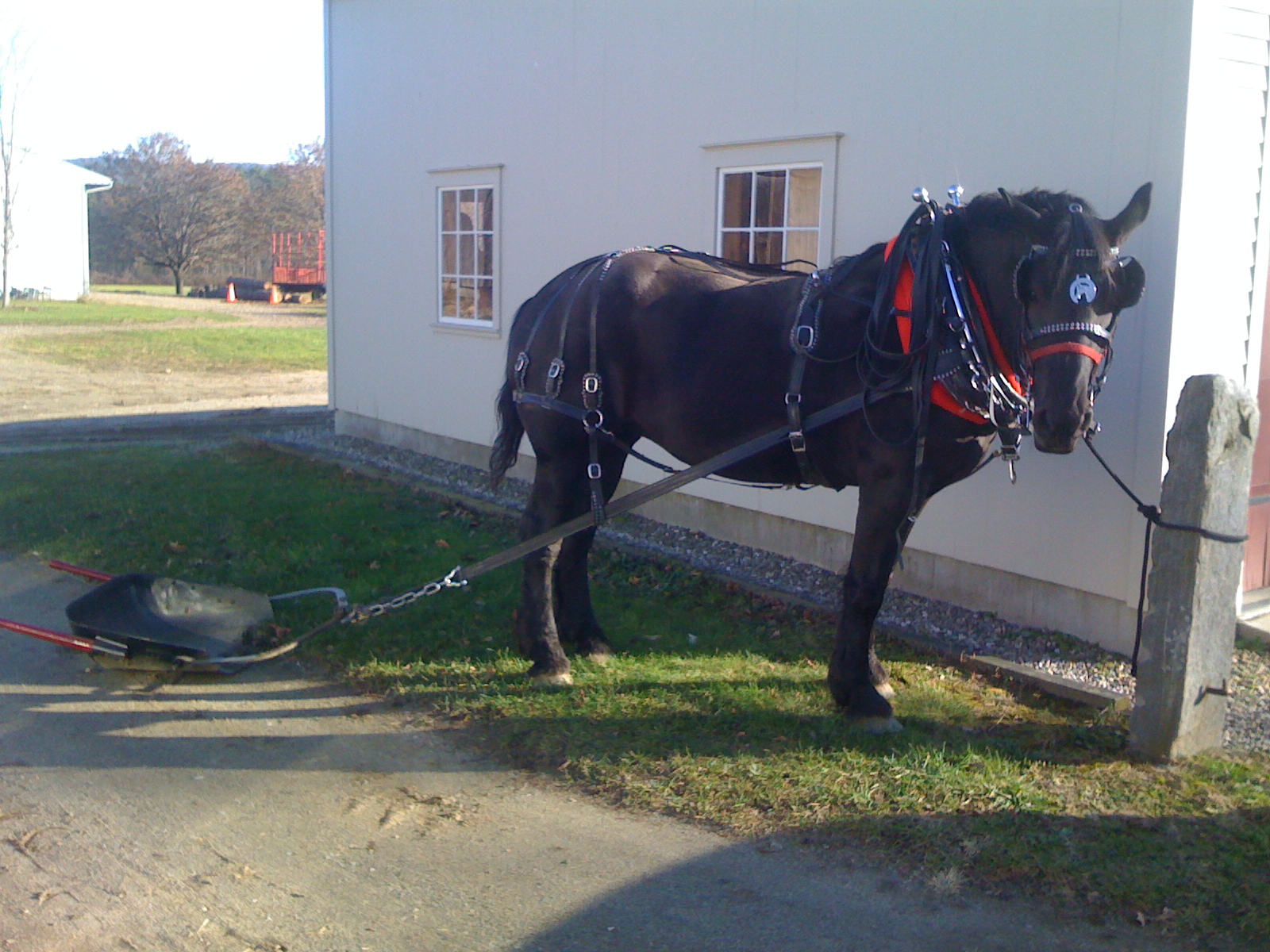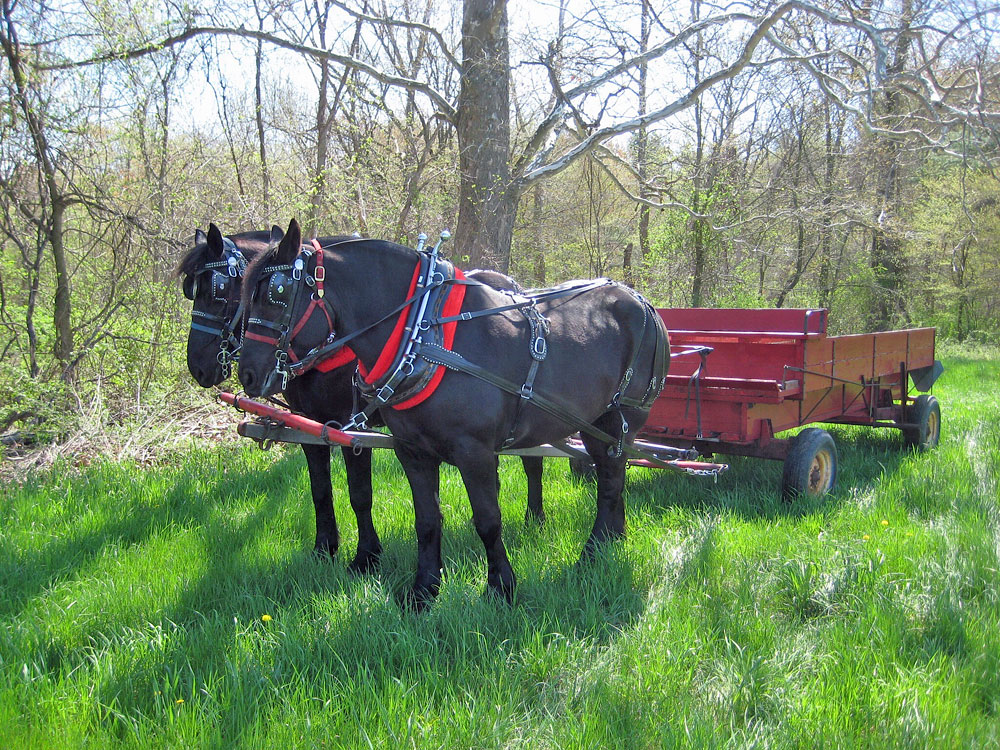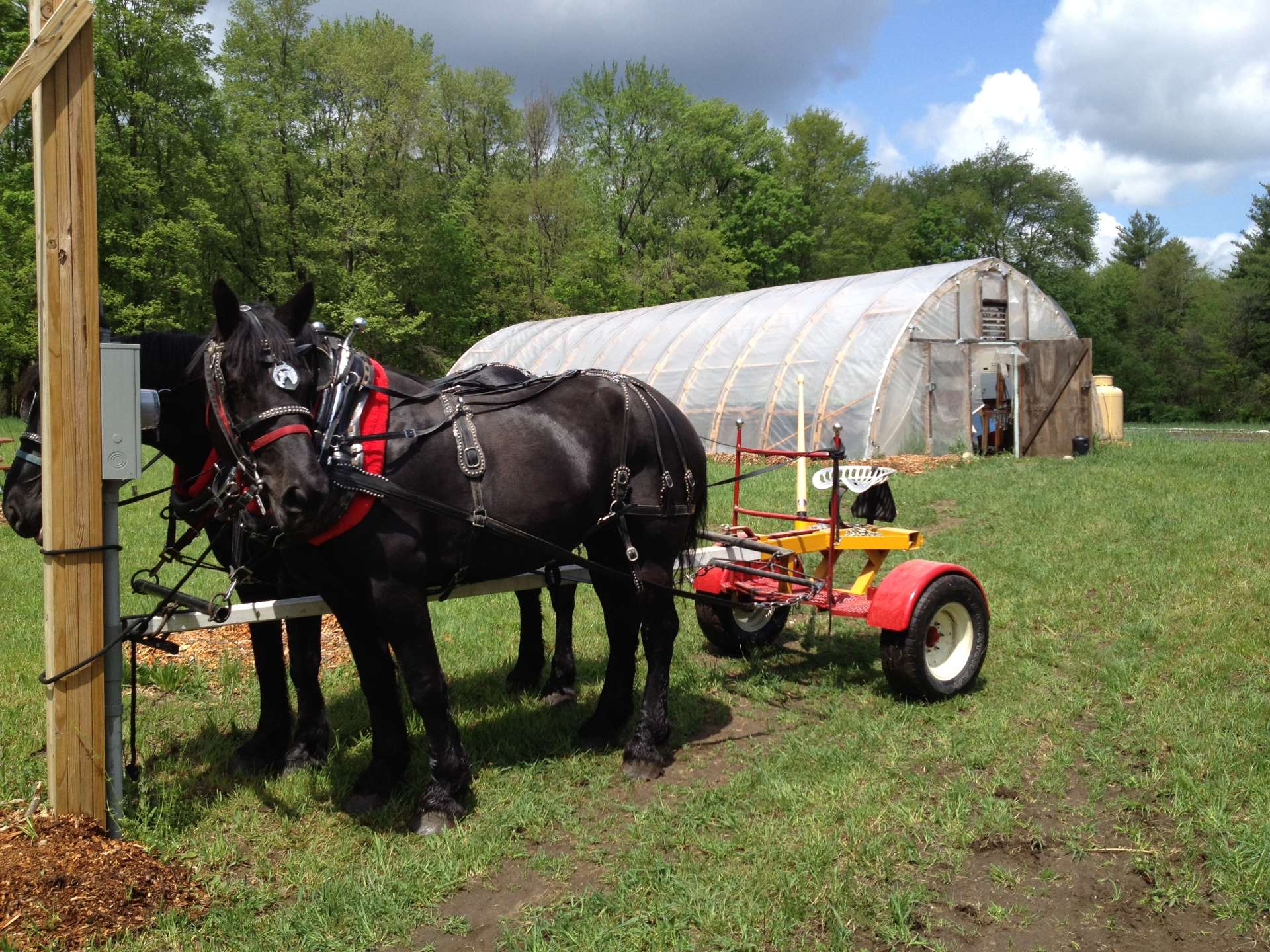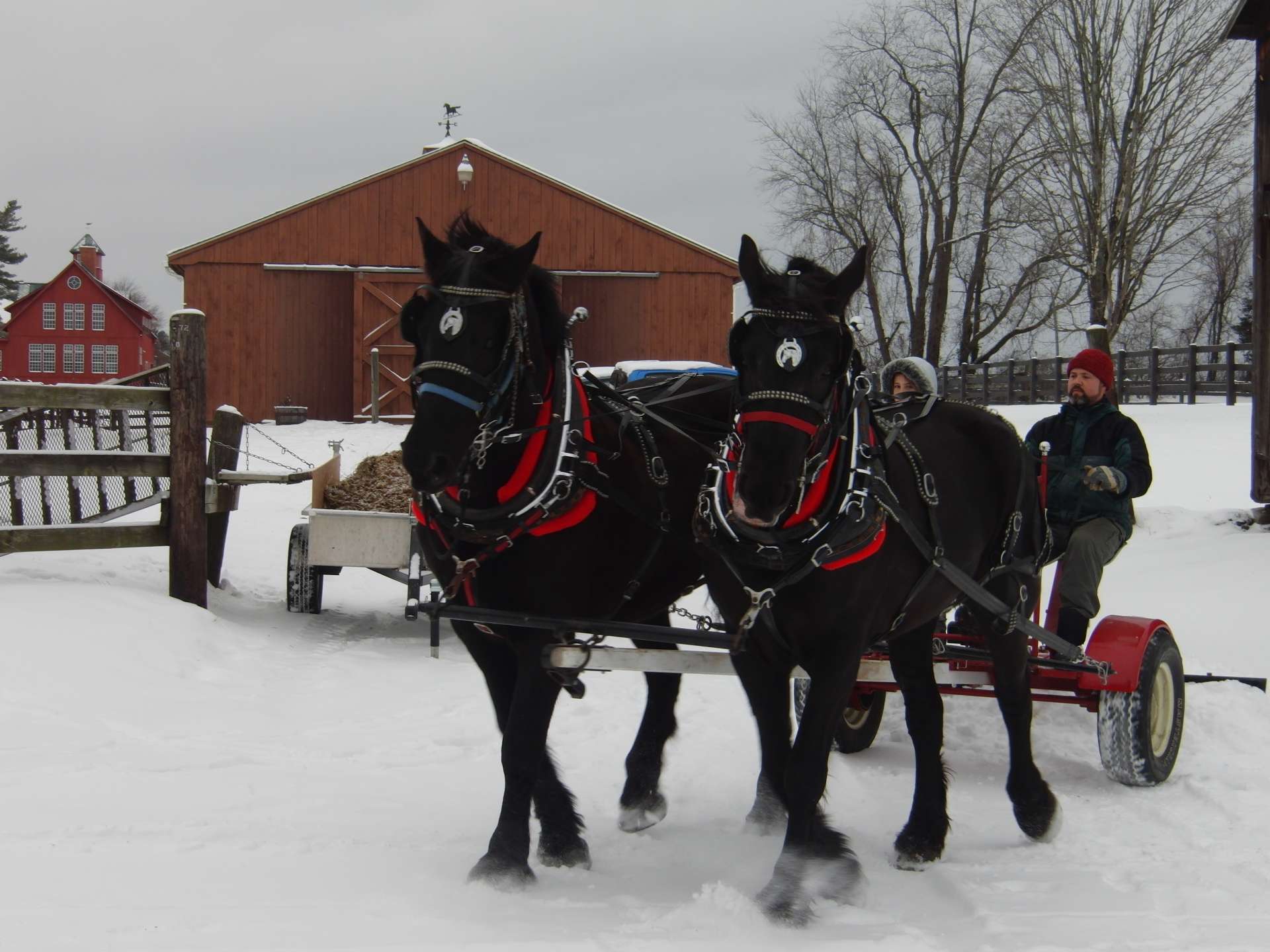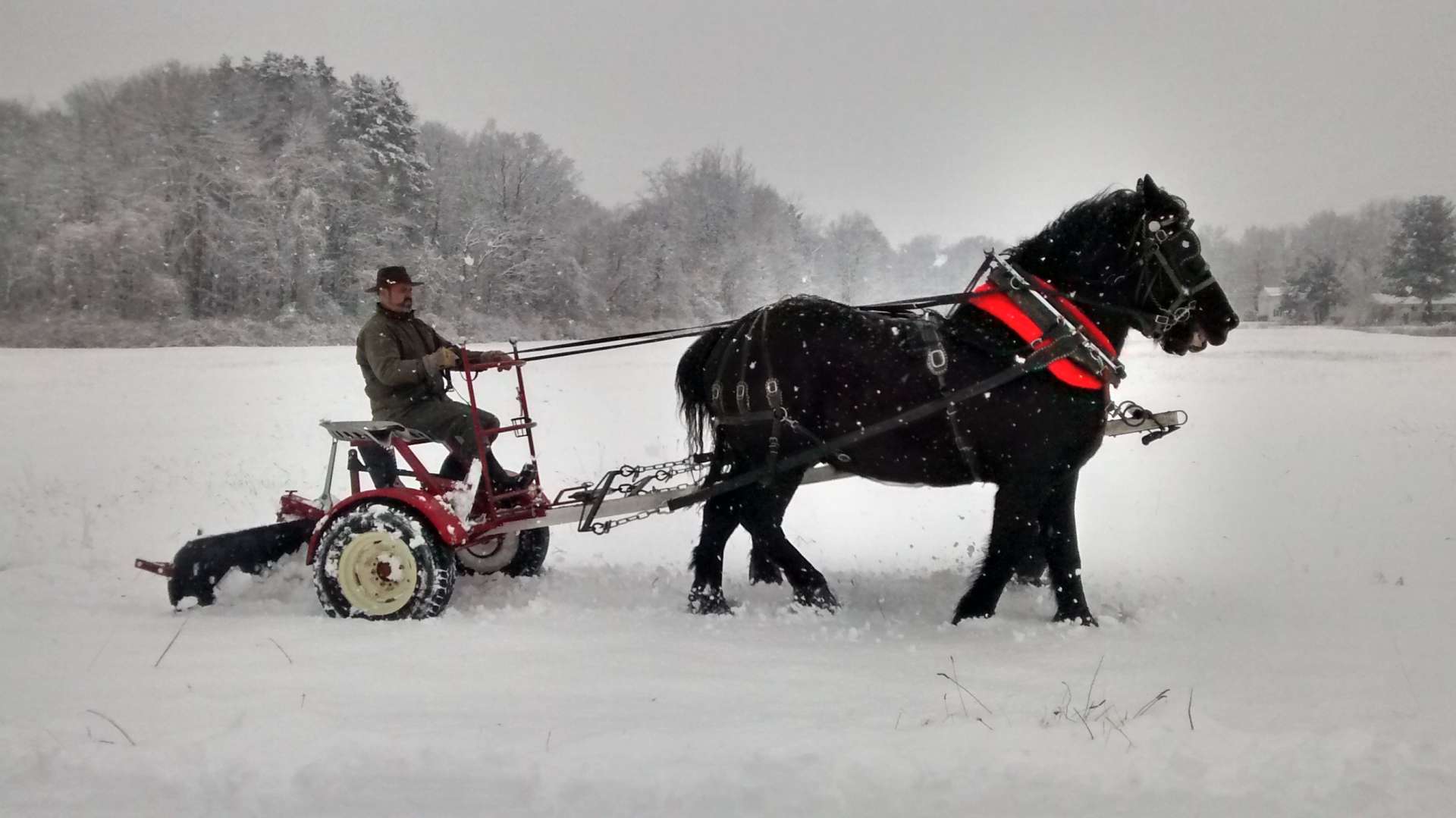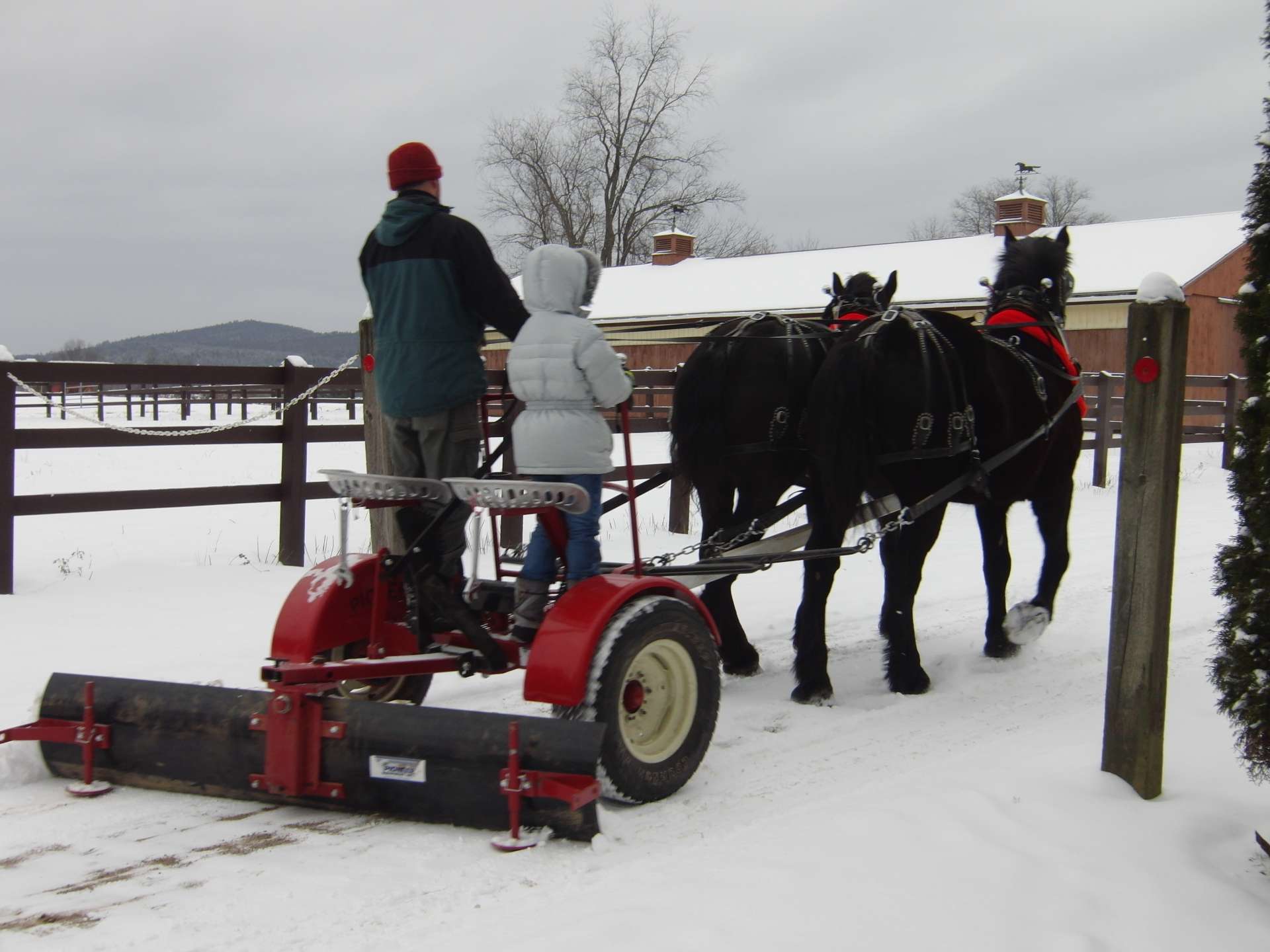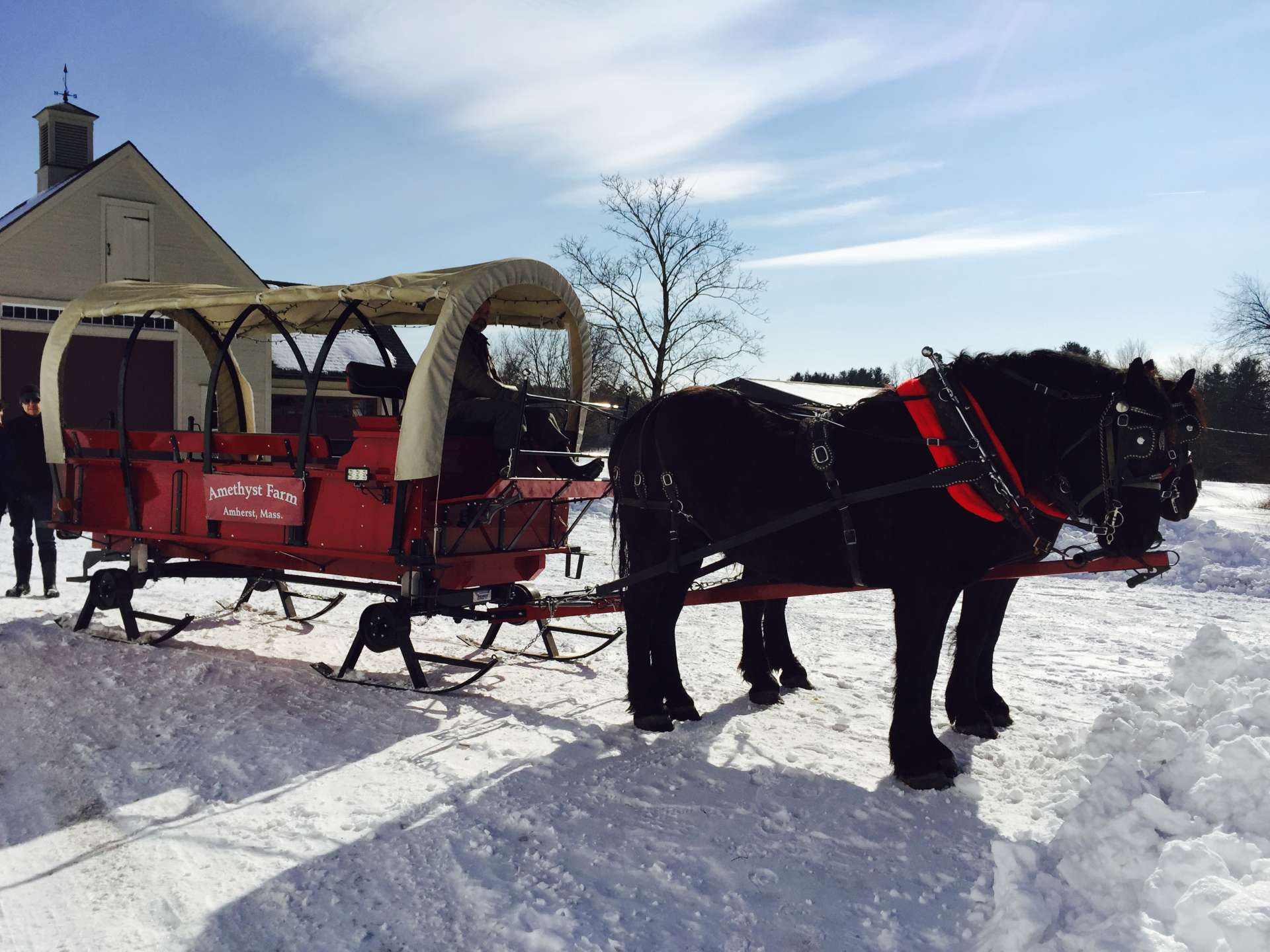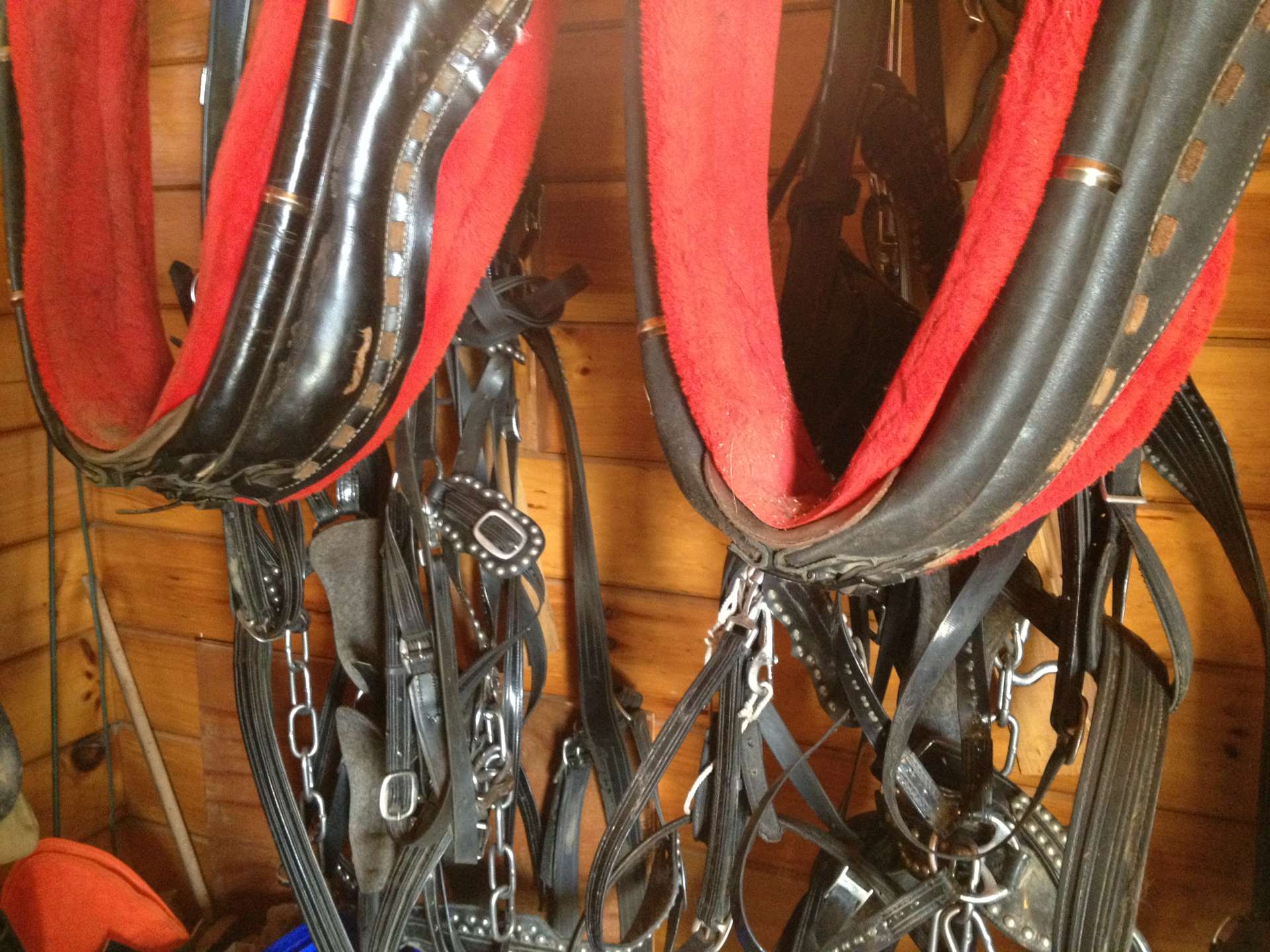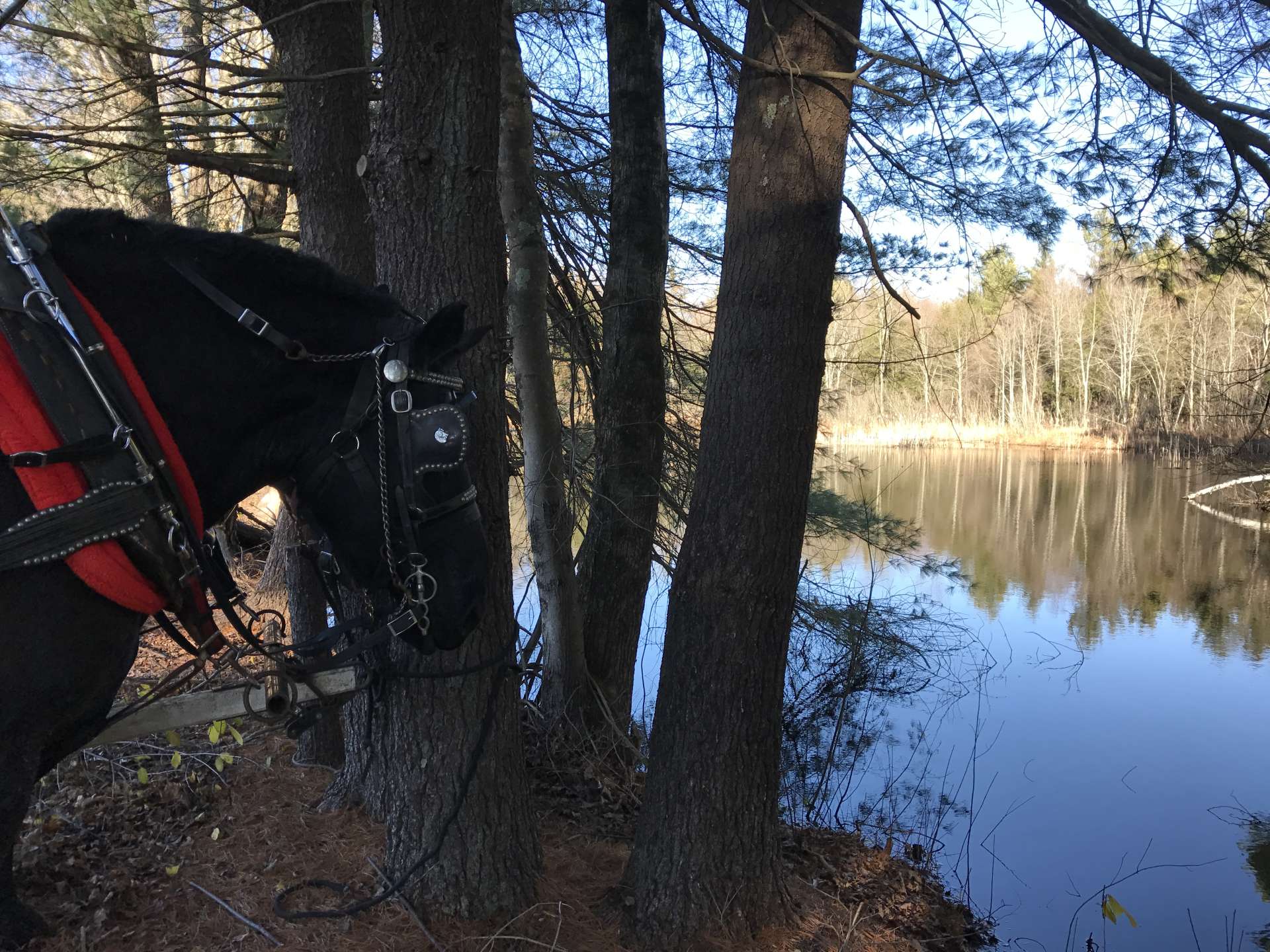 Draft horses are a versatile source of power
They can work singly or in teams of various sizes (a modular power source).
They can handle everything from heavy hauling and delicate weeding (wide dynamic range of power output).
Their 'independent four-hoof drive' can navigate a vast range of obstacles.
Their intelligence, drive to work, and ability to learn leads to improved performance over time.
They can transplant, cultivate, haul the harvest, spread compost, dig potatoes, and rake hay.
In the winter they skid logs from the forest, give sleigh rides, and plow snow.
With the right equipment (such as a horse treadmill) they can even be used to pump water and split wood.
Draft horses are a sustainable source of power
Because they can help raise and harvest their own food (hay and grains), we consider them solar-powered partners.
Their composted manure and bedding are a primary source of organic fertility on our farm.
They tread lightly, avoiding the highly detrimental soil compaction associated with tractors.
As living creatures, draft horses have the ability to heal and reproduce. Show me a tractor that can do that!
They also cost less to buy and maintain than tractors.
Draft horses are an inspiring source of power
Here I will defer to the concise words of another local horsepower farmer, David Fisher of Natural Roots Farm in Conway:
"The nature of work done with the horses – sweet smells, gentle sounds, feet on the ground – lends itself to a heightened sensitivity to the subtle and dynamic qualities of the world around us. This attunement is essential to good farming. Sharing work and life with our equine partners is simultaneously grounding and uplifting"
Our draft horse partners are gentle giants that can help lead us back to the future!