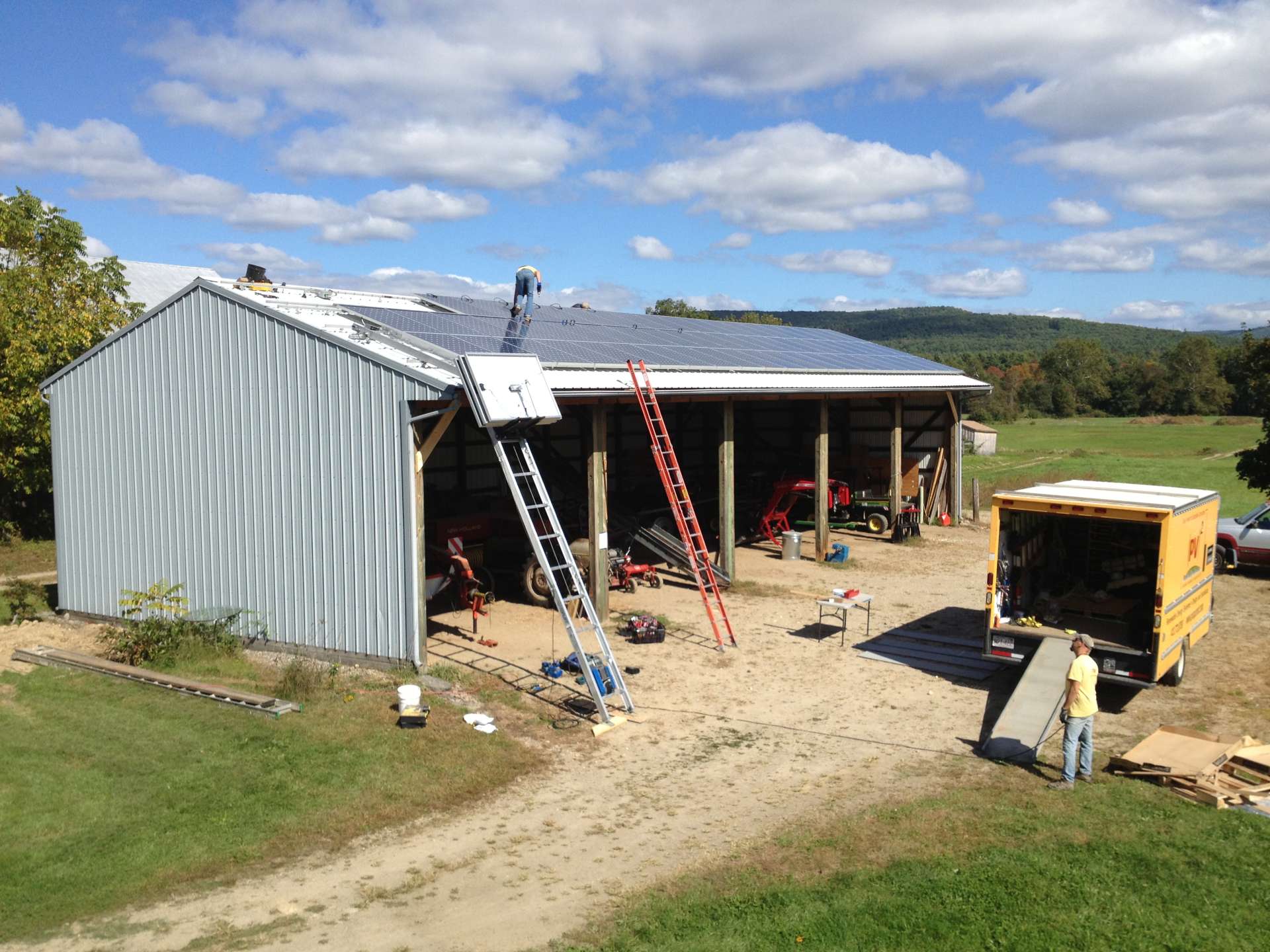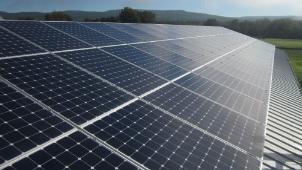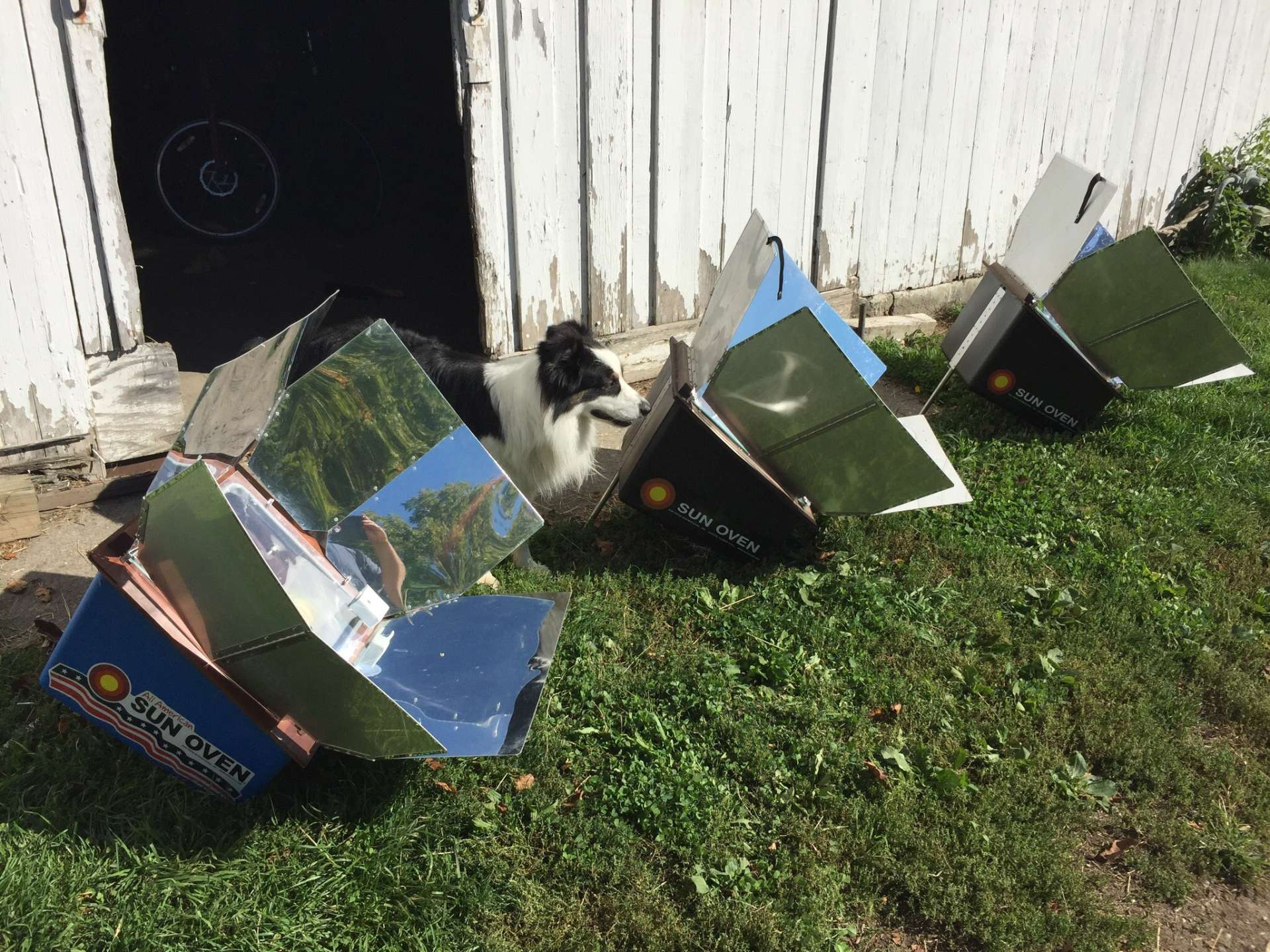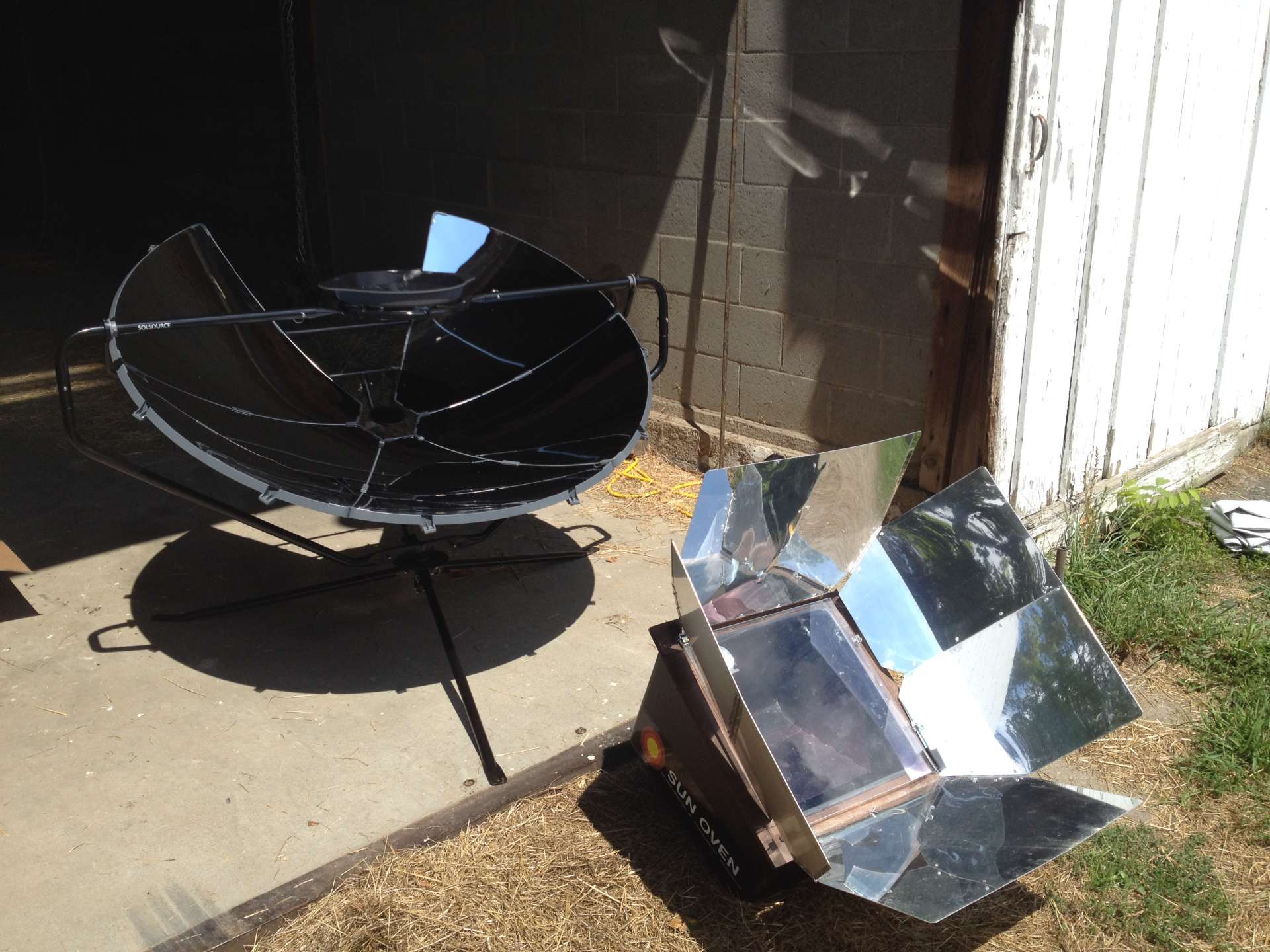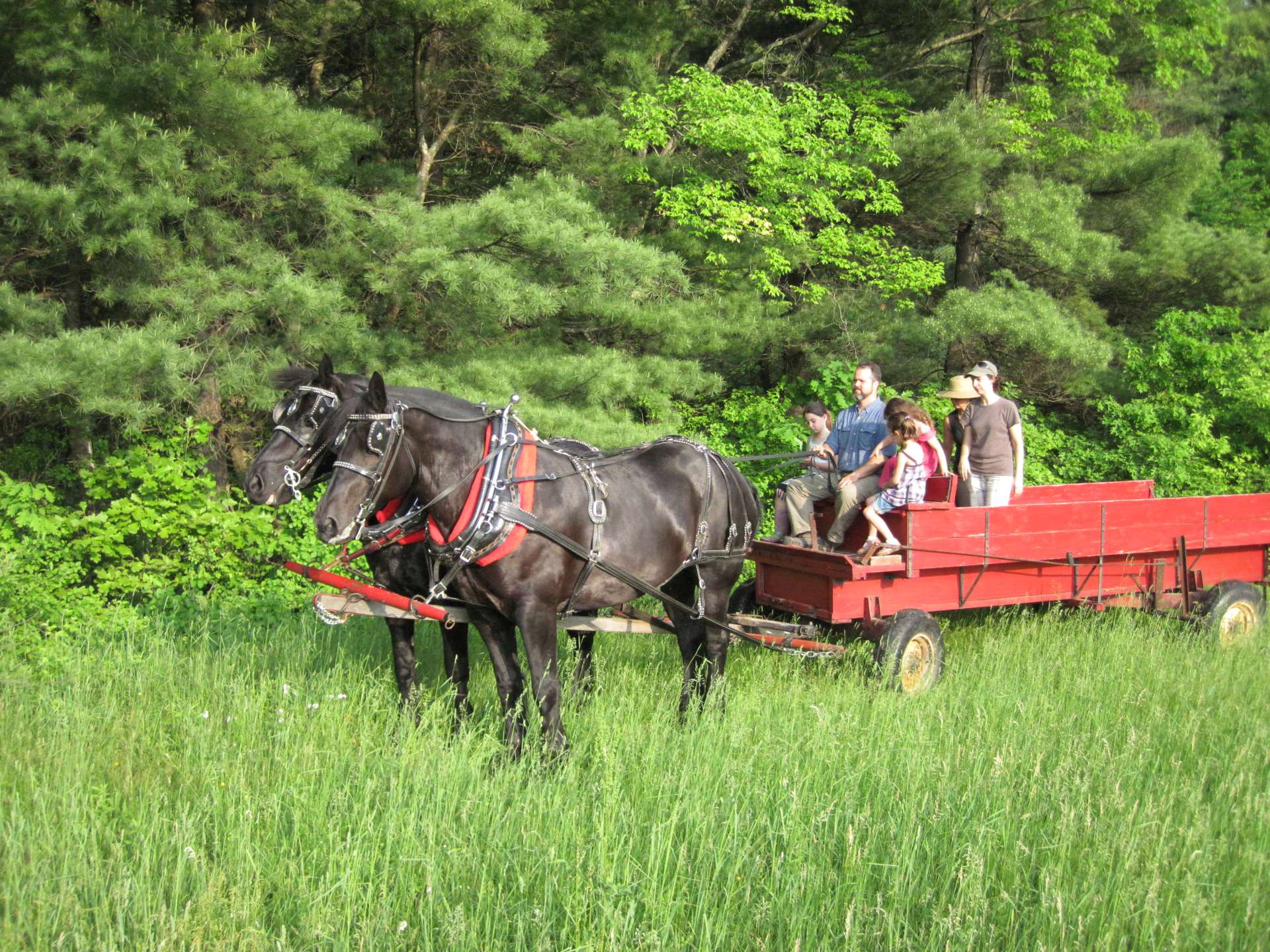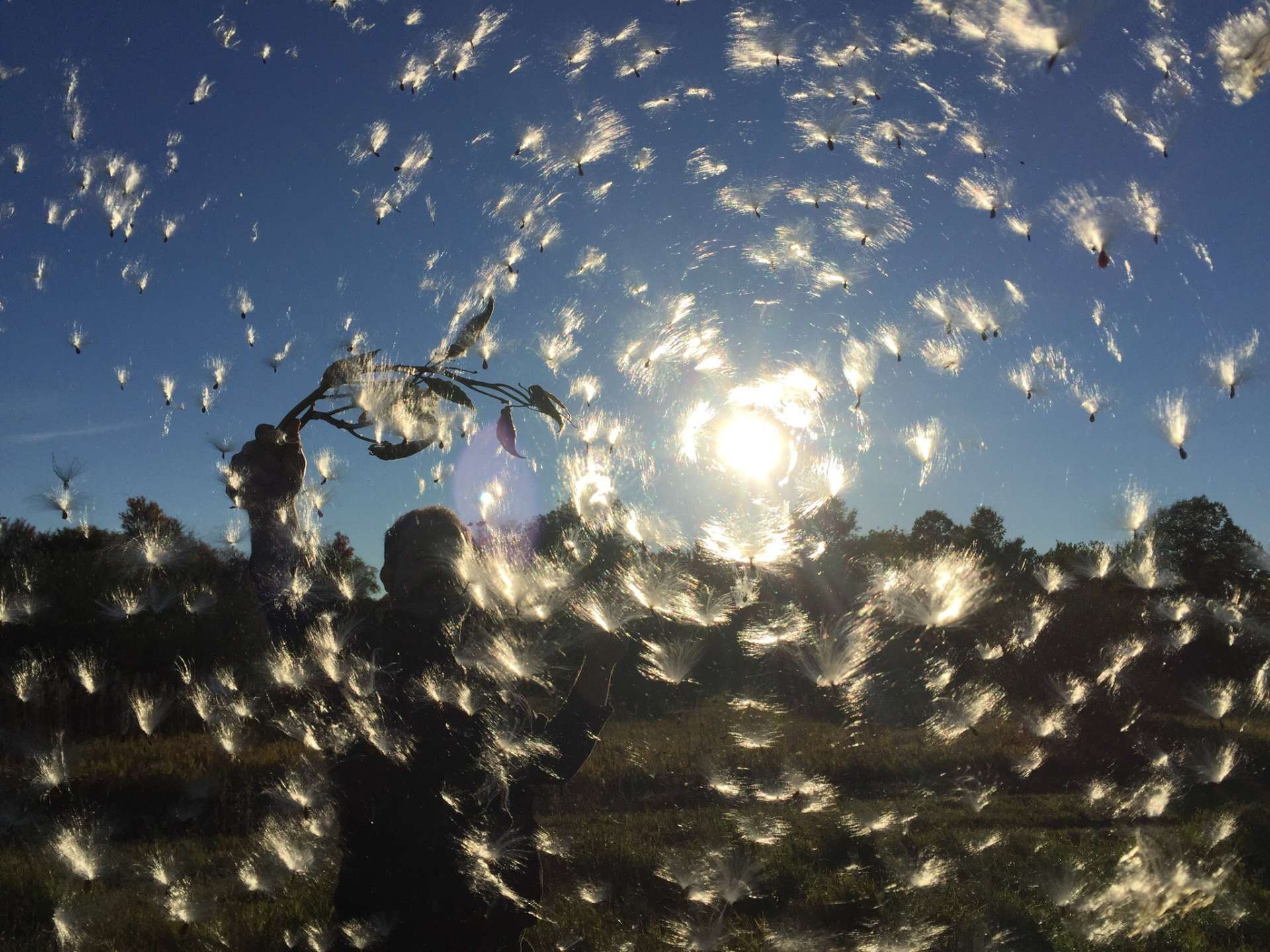 Solar-powered partners (draft horses)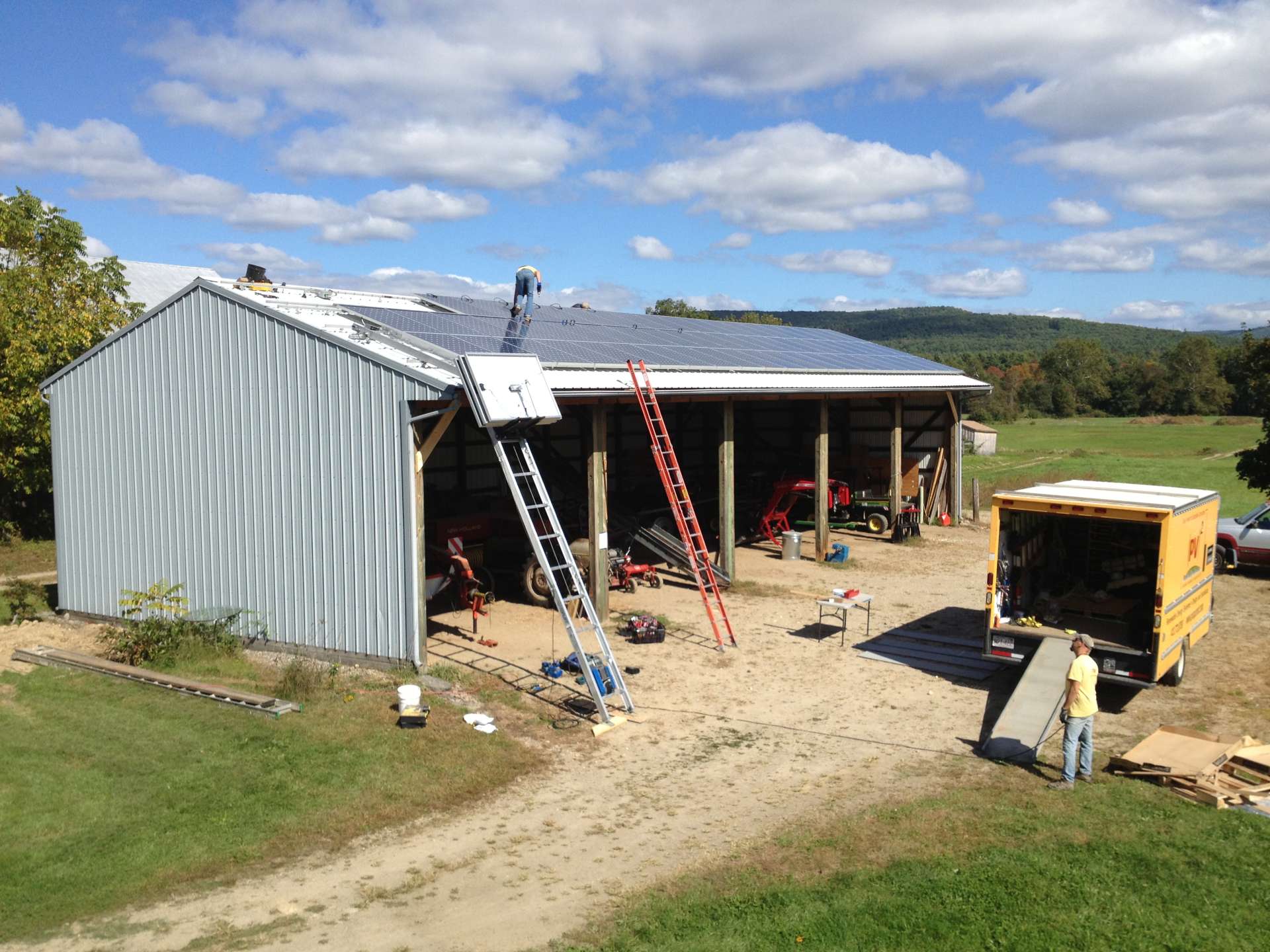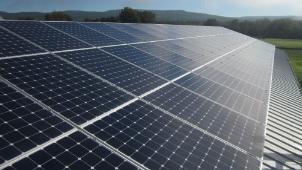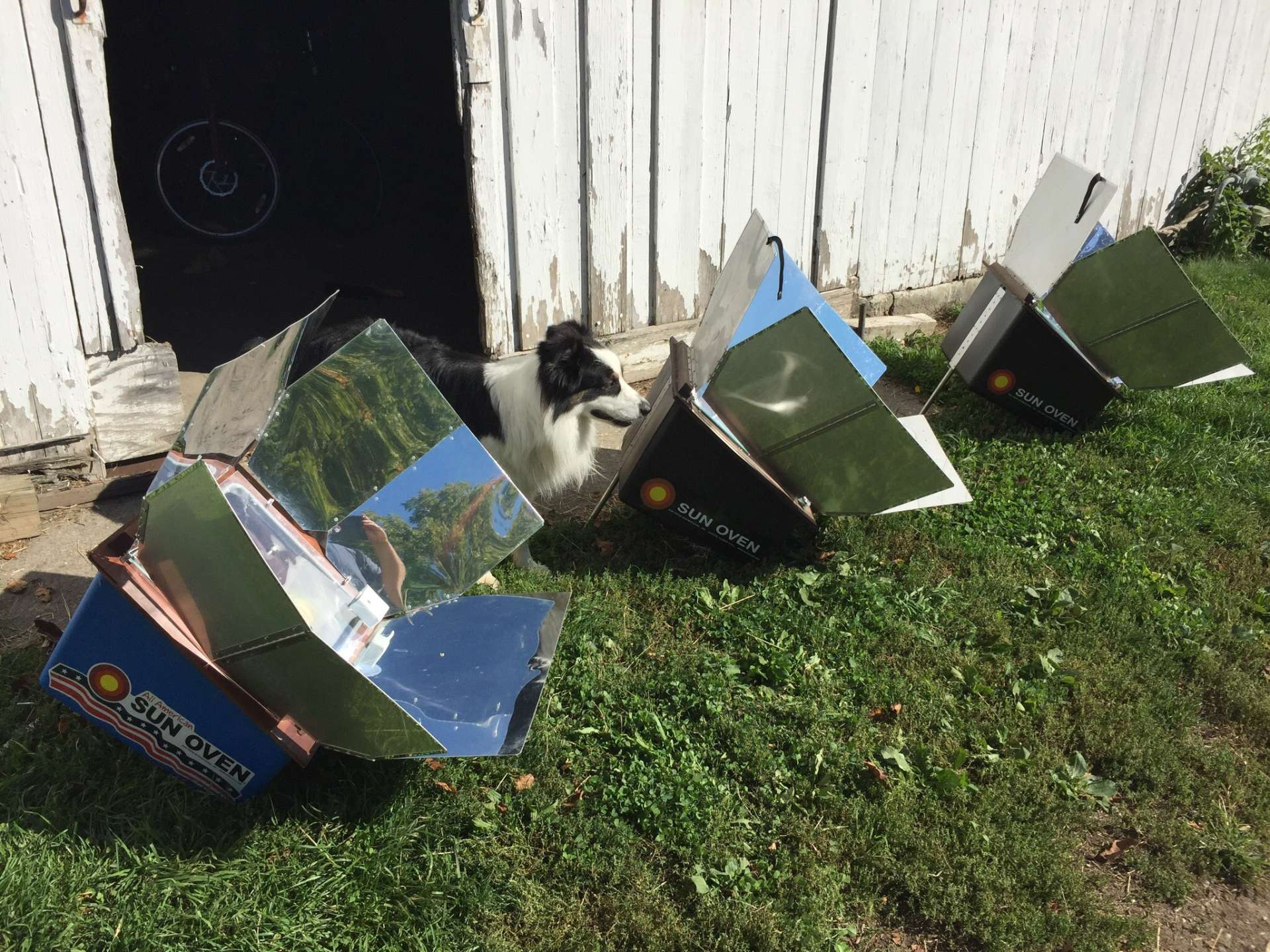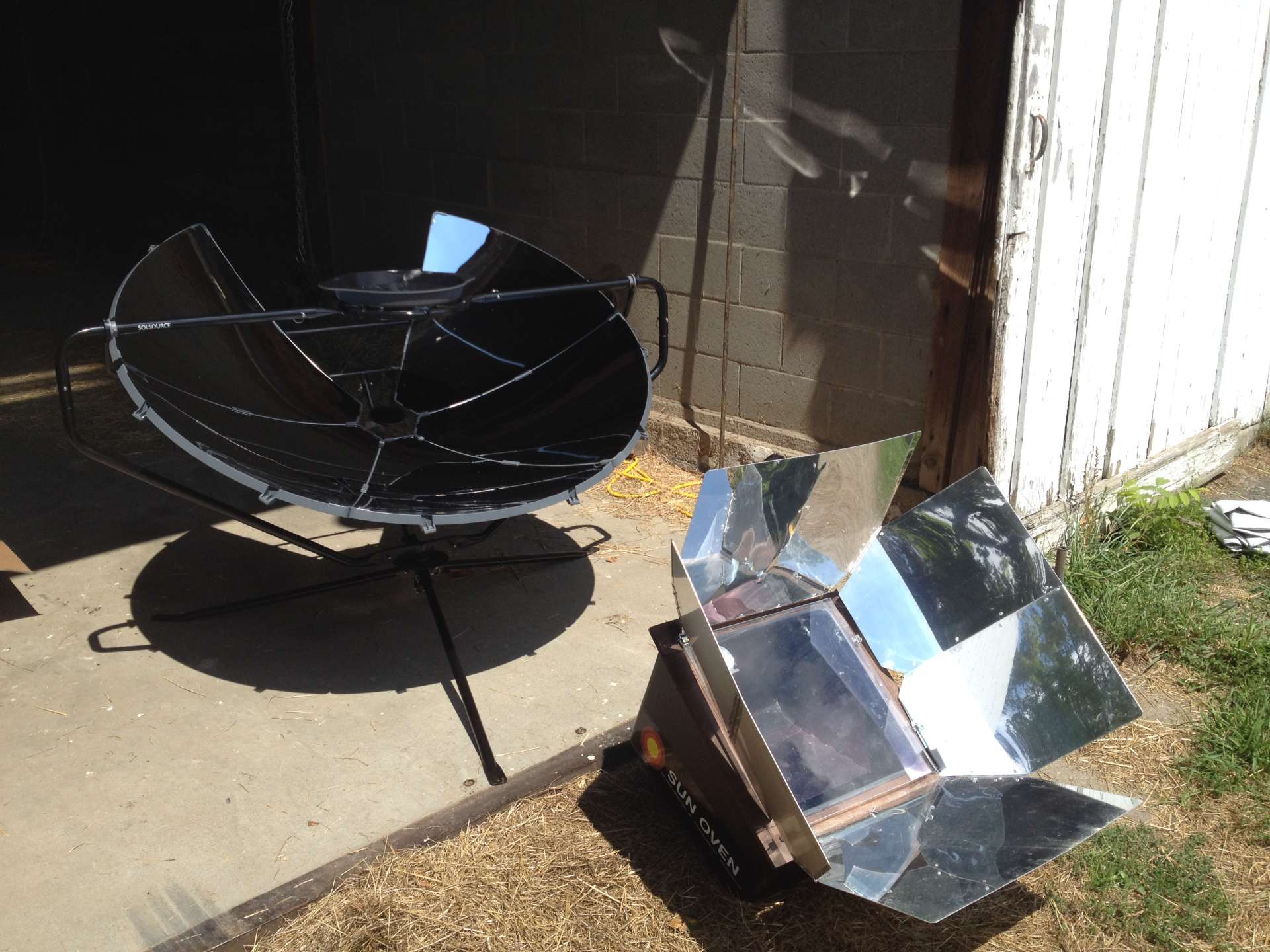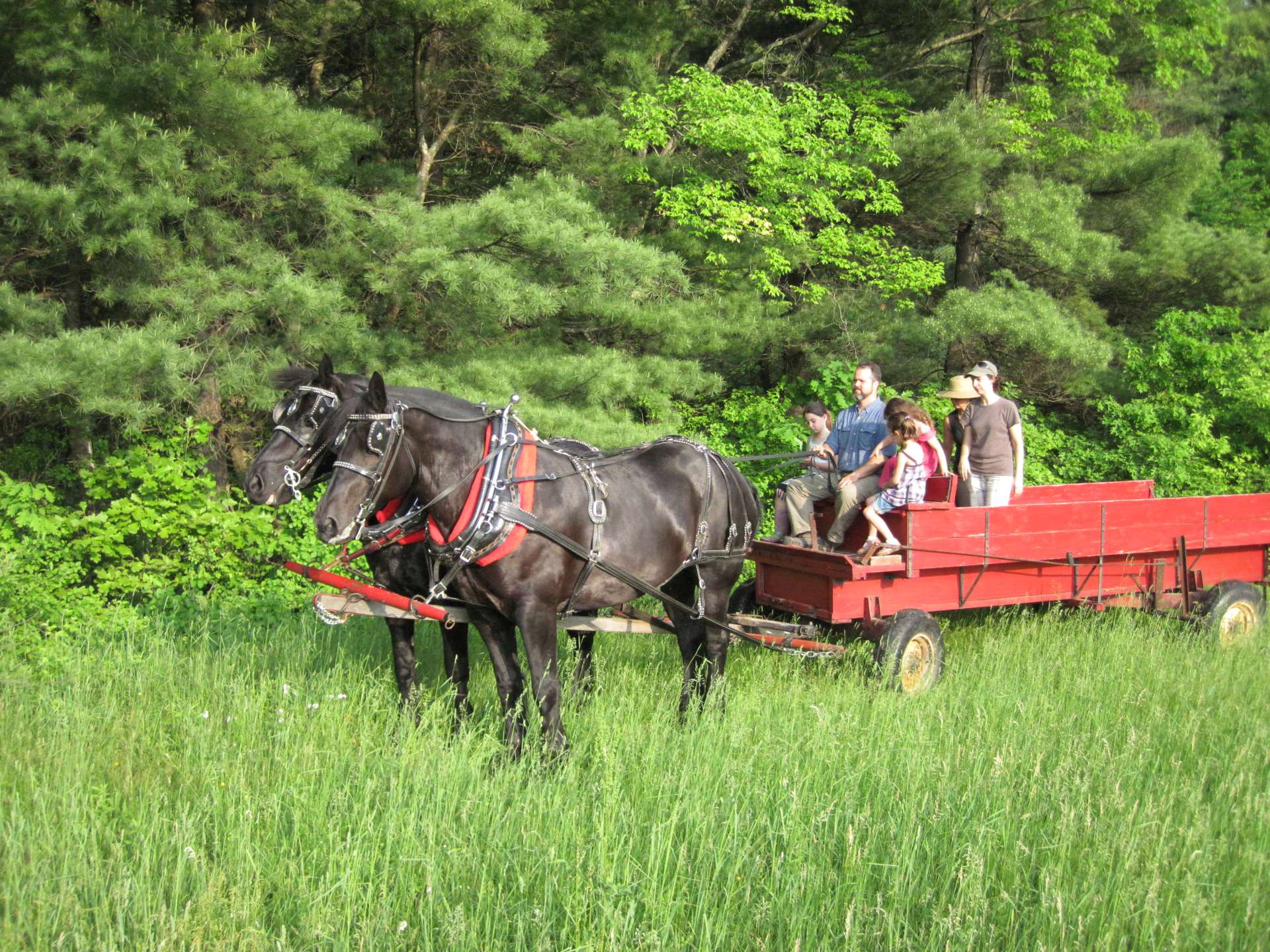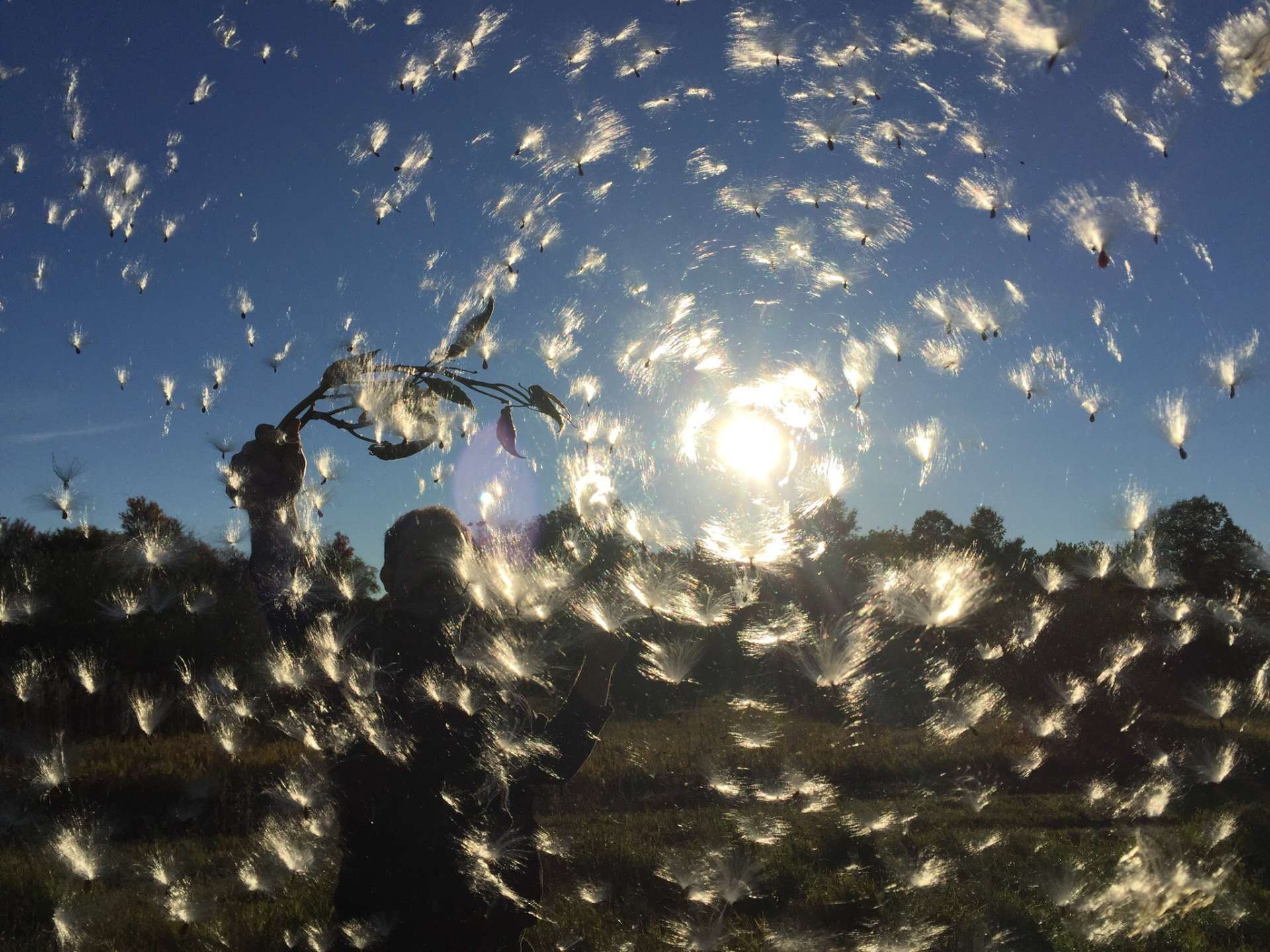 We have installed a 20kW photovoltaic array on our equipment barn, which provides 100% of the electricity used on the farm.
PioneerValleyPhotoVoltaics (PV Squared), a worker-owned cooperative, was great to work with.
We also harness sunlight for some of our daily cooking and food preservation needs (see photos above).
Lastly, our Draft Horses, which are fed on our pasture and hay, are considered solar-powered partners at Amethyst Farm.